The Department of English is excited to announce that Professor Elizabeth Hewitt and Associate Professor Scott DeWitt have been awarded the Ronald and Deborah Ratner Distinguished Teaching Award. Established in 2014, this award recognizes faculty who "have exemplary records of engaging, motivating and inspiring students as well as of making a difference in students' educations, lives and careers." The award is given to recipients to be used for a specific project that exemplifies these qualities.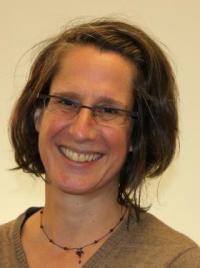 Hewitt's proposal was inspired by her own research in library archives. Speaking on the project, she said, "Having curated my first exhibit, I wanted to provide students with an opportunity to do this same kind of public-facing scholarship." She wants to use the award to spotlight the Billy Ireland Library and the opportunities that students have in curating their own digital exhibits. "My proposal is to use the award money to pay students stipends to work with me and the librarians in the Billy Ireland Cartoon Library and Museum to research and curate their own exhibits emphasizing comic art and literature," she said. She plans to begin recruiting students for the project in the next few weeks. 
DeWitt, who specializes in Digital Media Studies, wants to implement the grant into digital media projects in the English department. "The award recognizes innovation in teaching, which is key in the work I do with digital media," he says. DeWitt developed English 5191, the Promotional Media Internship, with innovation in mind. The course focuses on "digital media production and related work-management skills in professional settings."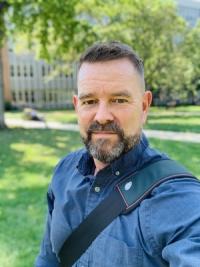 With the funds from the award, DeWitt plans to furnish a recording and production studio space to be used exclusively by undergraduate English majors. When speaking on the project, he said, "English majors know how to tell compelling stories. In fact, they are very good at it. With this new studio, they will see that their work in digital media storytelling is valued and that it has direct application to an ever-changing world of work." DeWitt also spoke about how grateful he was that the award highlights this kind of work. "Awards like this, especially in the humanities, are pretty rare. We are so fortunate to have the Ratner Distinguished Teaching Award at Ohio State."  
Congratulations to Professor Elizabeth Hewitt and Associate Professor Scott DeWitt on their exciting achievements!  
Advanced
---