October 23, 2023
Student Spotlight: Elizabeth Holup finds a deeper love of literature through archival research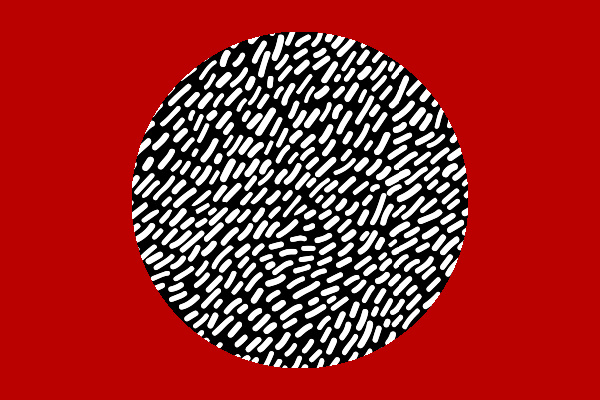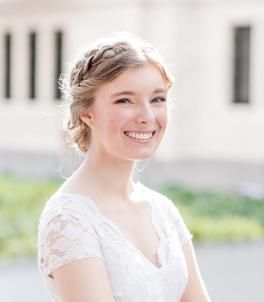 Elizabeth Holup, a fourth-year English major, originally came to The Ohio State University without declaring a major. After taking her time to explore different options, she brought her love of reading and writing into the English major with a minor in history. "I was especially drawn to the nitty-gritty details of literature analysis; there's so much going on below the surface of every piece...that's just waiting for someone to unearth it," Holup explains. This interest in digging deeper into literature formed the basis for her library fellowship research. 
During her time as an English major Holup visited the Rare Books and Manuscripts Library (RBML) in numerous classes. Through these visits Holup was able to strike up a friendship with Jolie Braun, a curator of modern literature and manuscripts within the RBML. Holup says of Braun, "She's such a bright star here at Ohio State—endlessly excited about our incredible collections, always willing to go above and beyond when helping students and one of the kindest people I've ever met." As the conversations continued Braun mentioned the possibility of an undergraduate library research fellowship, and Holup knew she wanted to dig into research. 
Holup asked Braun to help her with a research proposal for the summer 2022 fellowship. The pair worked together during the fellowship, which focused on 20th-century manuscript cookbooks. The work that Holup has done within her English classes translated into her research work. She says, "A large part of my English education has been learning to let the text tell me what my argument should be, rather than approaching it with a thesis already ready." This framework allowed Holup to notice patterns in the materials she looked at in her reading room visits, eventually leading to a broader understanding.  
The time she spent on her research fellowship made Holup want to come back to the RBML. She is currently working on an individual research project, with the help of Braun, focusing on 19th-century friendship albums and scrapbooks compiled by young women. Through this discovery of historical items Holup has continued to lean on her English studies: "every text we read in an English class was formed by its time, and it's so important to remember literature's historical context when analyzing it." Throughout this process Holup's love of literature has also extended beyond the stories being told. "We tend to focus on the words of a text in English classes, but we can add a whole new facet of understanding if we take the time to consider books as physical objects...my literature classes have taught me to love stories, but my research has taught me to love books," Holup says.  
Holup's decision to pursue an English major has allowed her to cultivate this love of literature and research. Her passions also extend outside of the English major, as she is involved on campus with the Women's Glee Club and has participated in H2O Church's Wednesday Community Group and Women's Bible Study. Holup will graduate this December and travel to Orlando, Florida, to participate in the Disney College program for a semester.  
News Filters:
---