September 3, 2019
Student Organizations for English Majors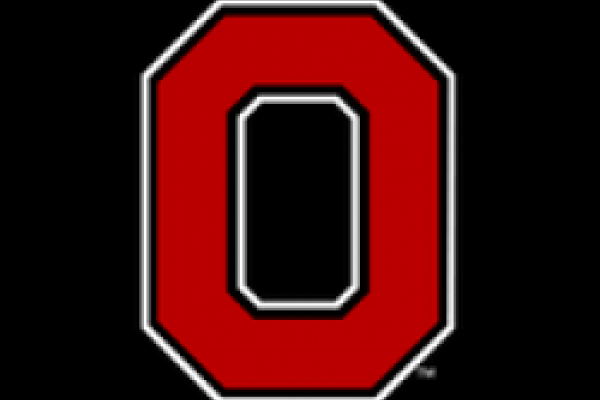 There are boundless opportunities for an English major to get involved at The Ohio State University. From department-affiliated publications to English-related student organizations, there is a place for everyone in the Ohio State English undergraduate community. 
Student organizations can be affiliated either directly or indirectly with the Department of English. Those directly affiliated are funded by the department, while indirectly-affiliated organizations have an English faculty member as a faculty advisor. Both offer exciting opportunities to meet other undergraduate students who share a passion for English, become acquainted with department faculty, and serve as active participants in the departmental community. 
All organizations and publications are located on the Columbus campus unless otherwise noted. 
Department-affiliated organizations and publications
Asterism (Lima): Asterism is an undergraduate literary journal housed on The Ohio State University Lima campus that accepts submissions in poetry, prose and visual arts. Undergraduate students oversee the entire production process from submission selection to editing to publishing. Issues of Asterism can be accessed on The Ohio State University Libraries website. Contact: sutton-ramspeck.2@osu.edu.
The Cornfield Review (Marion): Students enrolled in Literary Publishing (ENG 662) on The Ohio State Marion campus produce The Cornfield Review, an annual publication of poetry, prose and visual art. Contact: mccorkle.12@osu.edu.
English Undergraduate Organization: All English undergraduate students are automatically made members of EUGO; however, the student-led organization welcomes all undergraduates regardless of major. Working in conjunction with the English department, EUGO hosts social and service events, as well as academic and professional development opportunities. EUGO members are active participants in the English department, selecting the recipients of multiple faculty awards as well as representing the undergraduate student body alongside faculty, lecturers and graduate students on at least two departmental committees. Contact: ohiostate.eugo@gmail.com. 
ghost flower (Newark): ghost flower is an online literary journal created and curated by students at The Ohio State University Newark campus. Poetry, short fiction, creative nonfiction, photos, sound art and other forms of artwork are accepted. The publication particularly values pieces that not only consider form and style, but also address current social, political and personal issues. Contact: ruderman.4@osu.edu. 
The Grove - An Undergraduate Creative Writing Community (Columbus): The Grove, based in the Columbus campus, fosters a community of creative writers who offer feedback and support to one another. At meetings, members have the chance to work independently on their own creative writing projects, participate in peer review, read aloud and share writing prompts. Contact: hardie.13@buckeyemail.osu.edu. 
Mosaic Undergraduate Art and Literature Magazine (Columbus): Mosaic publishes undergraduate students' literary and artistic submissions in print and online. This magazine is curated by students at The Ohio State University Columbus campus. All students are welcome to submit creative pieces for review, as well as to join one of the magazine's three staff divisions (literature, art, and design) and apply for leadership positions. Contact: mosaic.magazine.osu@gmail.com.
Graphic Novel and Comics Club: Graphic Novel and Comics Club functions as a book club with a focus in graphic novels and long-form comics. Students read and discuss a common text over the course of the semester, and share their own favorite works from the medium. 
Kapow! The Ohio State Marion Writers' Group (Marion): Members of Kapow! share or read aloud from their written works, and deliver and receive feedback from their peers. Contact: lishan.1@osu.edu. 
Korean Broadcasting Station: KBS has two main functions: to provide academically-useful information for Korean students attending Ohio State and students who are interested in Korean culture by delivering weekly broadcasts, and to engage and network with Korean alumni of Ohio State. KBS broadcasts are entirely student-produced and are delivered in a form similar to that used by Korean radio stations. Contact: cho.823@osu.edu.
The Sundial Humor Magazine (Columbus): The Sundial Humor Magazine has been bringing laughter to The Ohio State University since 1911. The comedy magazine, available exclusively online, publishes articles, cartoons, poetry, podcasts, prose, videos and more. The organization offers comedy writers the opportunity to improve their craft and be a part of a supportive community. Several well-known Ohio State alumni have participated in Sundial, including R.L. Stine, James Thurber, Milton Caniff and Gardner Rea. Contact: thesundialmagazine@gmail.com. 
Relevant non-affiliated organizations and publications
Animation
Creative writing
Comedy and improvisation
Film, video, radio, and television
Literacy
Popular culture and literature
Publications
Speech and debate
Video games
Other
---
By Nicole Leavitt
---