September 3, 2020
Research Spotlight: Michelle Herman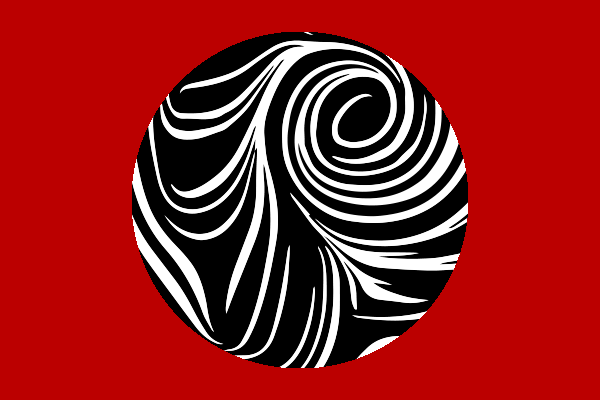 Each month, the Communications Team reaches out to members of the Department of English faculty and asks them to elaborate on a current research or creative project they are working on or have recently completed. For this month, we asked Professor Michelle Herman about her upcoming novel Close-Up, as well as her other current—and future—writing projects.
In your own words, as the expert that you are, can you provide an overview of your project? 
I have two things happening right now: first, my newest novel, Close-Up, due out in Autumn 2021 from DLJ Press, a new imprint at the (also new) Columbus State University Press in Columbus, Georgia. It tells the interlocking stories of five protagonists through a series of up-close portraits: Jacob, a young magician; Caroline, the aspiring poet who marries him; Martin, the magician's father, and a well-known novelist; Jeanie, the poet's mother; and the young poet's mentor, J.T. Rosen (the poet and professor who was the protagonist of my 2005 novel Dog). In some ways it's my most ambitious novel—for one thing, it's more than twice as long as my previous ones—but it's also on a continuum with them. It's a deep dive into all of these characters (which is my M.O.) and it's also focused on family, friendship, love, marriage and parenthood—on the way people connect and the way they fail to. Because that's really the only thing I'm interested in writing about. 
My other current project is a just-finished collection of stories and novellas, and this one doesn't have a home yet (I'm working on it). It's called Oh If We Could Only Know and all the stories are about women beyond middle age—their friendships, marriages, griefs, relationships with their grown children and their reckonings with their life's work, betrayals and disappointments. And occasionally a bit of unexpected joy. One of the stories from this collection, a retelling of Chekhov's "The Darling," will be out this fall in Ploughshares. Most of the other stories have been published in various journals. 
Aside from yourself (the writer), is there anyone else, professionally or personally, who has contributed in some way to the final product that is your latest novel? 
Well, the novel itself was inspired by a former student—a young magician named Joshua Jay, an undergrad whose honors' thesis I directed many years ago. So this book simply wouldn't exist without him. (And he was my "consultant" as I wrote it—checking to make sure the tricks I invented seemed like possible real-life tricks, and telling me about tricks that any good magician would have in their repertoire.) 
And when I finished a first showable draft of the novel, I showed it to a friend who is always among my first readers—another former student, an MFA alum named Mike Kardos. He and MFA alum Chris Coake and I have an ongoing, informal writing group—we workshop every new short story any of us write—and Mike has become my go-to reader for longer work. (He helped a lot.) Others read the manuscript for me, too: My former editor at the publisher MacAdam/Cage (which went under some years ago) has been a crucial reader for me ever since she edited Dog in 2005. Friends in Columbus—"civilian readers," neither writers nor editors—read portions of the manuscript for me. My literary agent gave me input. And this novel, which was rejected by every New York publisher and then every independent press my agent sent it to (not enough plot was the consensus), was selected by the truly great novelist Rosellen Brown, whom I have admired for forty years, to win the inaugural Donald L Jordan Prize, which includes publication as well as a hefty financial award. The moral (there are two): It takes a village. Also: Don't give up. 
Is the project being funded or supported by any individuals or organizations that you would like us to acknowledge? 
Well, the Ohio Arts Council gave me a grant this past year, which was nice. And the penultimate draft of the novel was completed at Yaddo, the artists' colony. 
In what ways is writing significant to you, as both a writer and a reader?  
It turns out that I really cannot not do it (I have always wondered), as I tried to give myself a break from it during this strange time and found I couldn't. So I guess the answer to that question is "not just significant but foundationally essential." Same with reading. I read a lot of books during quarantine—along with bourbon and adopting a puppy, it's what got me through the summer 
Being a writer, do you plan future projects ahead of time, or is it only after finishing one project that you turn your mind to the next? 
I always have multiple projects underway. 
What's next for you? What stories are you interested in pursuing? 
My literary agent is circulating a book proposal I wrote this summer for a new nonfiction book I'd like to write over the next year, called Turn. It will be about my "discovery" of ballet at age 62 and the way dance has crept into my life and affected all aspects of it. 
I already have an academic novel underway (that is, one that takes place in the world of a university). But I've set it aside for a while now to work on some of the other projects I've also had in mind. (Regarding the academic novel, which is called Human Resources, I might as well say, to my colleagues who are reading this: Be scared. Be very scared.)
News Filters:
---