July 29, 2011
Join the English Family: Become a Member of Sigma Tau Delta
Image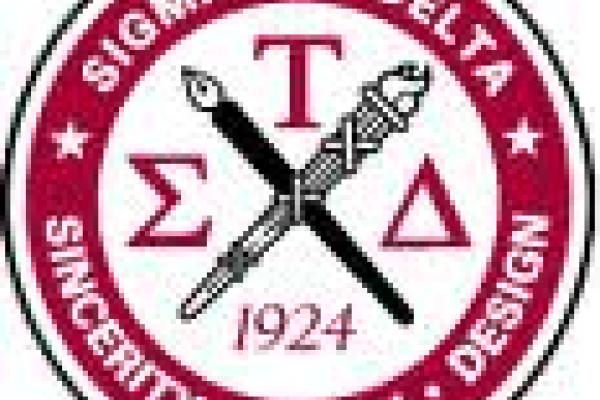 Description
Whether you are seeking a way to network with fellow students in the English program at Ohio State and internationally, want to become more involved around campus, or are trying to find other interesting outlets for student publication, Sigma Tau Delta is a fraternity worth looking into. Sigma Tau Delta is open to all undergraduate, graduate, and professional students.
How do you know if you qualify to join this organization? The official website has an extended list of requirements, but here is the quick and dirty: if you are an undergraduate, you must have completed a minimum of two college English courses outside of the general education requirements for your major, and you must have at least a 3.0 grade point average. Undergraduates must have completed at least three semesters or five quarters of college course work. Candidates for graduate membership must be enrolled in a graduate program in English or one of its specializations, have completed six semester hours of graduate work or the equivalent, and have a minimum grade point average of 3.3 on a 4.0 scale.
Sigma Tau Delta upholds core values that help to cultivate member growth in the world of literature and English. The Society strives to provide cultural stimulation on college campuses and promote interest in literature and the English language in surrounding communities; foster all aspects of the discipline of English, including literature, language, and writing; promote exemplary character and good fellowship among its members; exhibit high standards of academic excellence and serve society by fostering literacy.
This organization has many perks for members at both the campus and international level. Like many fraternities and sororities on campus, members of Sigma Tau Delta have routine chapter meetings and perform community service (hello, resume builder!), but they also hold many events each year to bring members together on a relaxing social level. In the past few years, some examples of Sigma Tau Delta's social gatherings included $1 bowling, a Valentine's Day party, and $5 ice skating. The organization regularly hosts guest speakers in the field of English to provide networking and learning experiences for its members, as well.
Benefits at the international level included competitions in which members can win scholarships and awards ranging from $1,000 to $4,000. Members also receive opportunities to apply for internship opportunities with major publishing companies. If you are interested in writing and having your work published, members have several outlets within the fraternity. You may write for The Sigma Tau Delta Rectangle and The Sigma Tau Delta Review, two journals hosted by the fraternity. Members also can submit papers for presentation at the annual spring Sigma Tau Delta International Convention. There are many other benefits available; the website has a full list of international perks for members.
Visit Sigma Tau Delta for more information, or contact: sigmataudelta.osu@gmail.com.
---