May 5, 2023
English faculty explore the intersection of the humanities and artificial intelligence
Image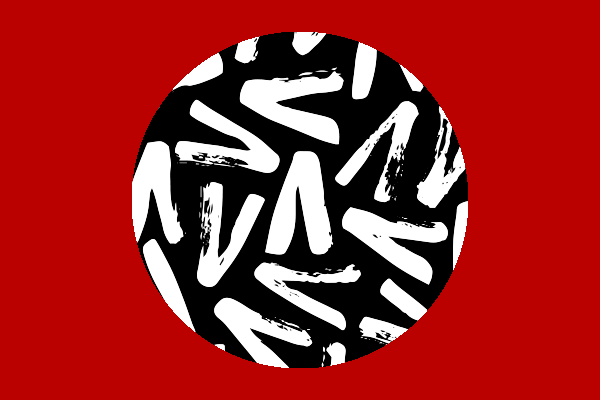 Description
ChatGPT. Bard. Watson. Artificial intelligence (AI) technology is growing rapidly, with implications for every area of our lives, from the home to the workplace to the classroom. Three Department of English faculty members are doing innovative work utilizing AI, supported by grants from the College of Arts and Sciences. This grant initiative, "Artificial Intelligence in the Arts, Humanities and Engineering: Interdisciplinary Collaborations," focuses on projects that cross academic areas and impact communities. We spoke to faculty members Thomas Davis, Elissa Washuta and A.E. Osworth about their research.
---
Associate Professor Thomas Davis specializes in modern and contemporary literature and culture, environmental humanities, and aesthetic theory. He is collaborating with Matt Lewis, assistant professor at the Advanced Computing Center for the Arts and Designs (ACCAD), Jeremy Patterson, senior graphics researcher from ACCAD, and Mirkamil Mierkamili, PhD candidate in the Department of Computer Science and Engineering (CSE) for their AI project "All the Shades of Variation: AI, Material Culture, and Punk Preservation." 
What area of AI is your work focusing on? 
Our work focuses on the way DIY punk and hardcore are archived, preserved, remembered and narrated as a subculture.  We are curious about the ways AI technologies might expand, enhance or even distort the way we experience and remember this unique subcultural phenomenon.   
I am collaborating with Matt Lewis (ACCAD, Design, Translational Data Analytics Institute), Jeremy Patterson (ACCAD) and Mirkamil Mierkamili (CSE) on two interrelated parts of this project: (1) we are using novel photogrammetry methods to create digital, 3D images of objects housed at the new Punk Museum in Las Vegas; (2) we are using AI technology to help recreate lost spaces that have been critical to the history of punk.  We are finalizing our choices, but at this point it looks like one of them will be Bernie's, a 40-year-old historical venue that was once across the street from Ohio State but was razed in 2016 to make way for…Target.   
How did you get involved with this work? 
I came of age and grew up in the DIY punk and hardcore underground scenes of the 1990s and early 2000s. I routinely teach a course (ENGL 3364) on punk, riot grrrl and black metal. That course put me on Matt and Jeremy's radar when they were conjuring up the idea for the grant.  They are largely spearheading the technological side of this project and I'm on board to think about the ways material culture interfaces with AI technologies and what kinds of questions that generates for how we narrate this particular subculture. I'm also pretty excited about the prospect of seeing the guitar amp that was on the cover of the Void/Faith split LP.  And, to continue the fascination with (and fetishization of) early DC punk and hardcore, I poached a lyric from Gray Matter's "Take It Back" for the title of this project. 
What does the research process entail? 
We will be traveling to the Punk Museum to use Jeremy's photogrammetry technology to scan selected items. Generating an AI-assisted digital recreation of lost spaces will require us to gather a range of data—photos, videos, narratives collected from interviews and stories from zines—and observe the way AI will "fill in the blanks," or complete what will be missing from our visual and narrative datasets.   
How will the grant support your work? 
The grant gives us the funds to travel, to use various AI inpainting and outpainting technologies, and to put all of the pieces together.   
What attracted you to AI in the humanities? 
I think I look at AI in the Humanities with a mix of interest, skepticism and, on some days, deep, deep despair. My inclinations are always towards the material and the analog, but it is probably true that AI will dramatically shift the ways we interface with different knowledge systems, archives and, as I think our project will show, cultural memory. I'm not so much attracted to AI in the humanities as I think it is an encounter we cannot really avoid. 
Why do you think it is important to incorporate AI in the humanities? 
I don't know that it is important to incorporate AI in the humanities. It is important, I think, that we marshal the skills, historical knowledge and critical capacities of humanities to think through the implications of AI.  We know already that AI reproduces racial and gender biases. Tools like ChatGPT and Bearly have caused alarm for the range of problems they could pose to writing instruction and research in higher education. There are predictions as well that AI will reshape the labor market. Maybe the best way to answer this question is to say that we need the humanities to comprehend the ways AI innovations intersect with already existing systems of surveillance capitalism and white supremacy, to think patiently about how AI could remake the labor relations of knowledge work and to raise questions about the ownership, distribution and use of these tools.   
---
Associate Professor Elissa Washuta and Visiting Assistant Professor A.E. Osworth, along with Knowlton School Professor of Architecture Kay Bea Jones, are collaborating on their AI project "ARTificial: an Intelligence Co-Lab." Washuta is an associate professor of creative nonfiction. Osworth is a transgender novelist and a visiting assistant professor in the department, where they teach fiction and nonfiction.
What attracted you to AI in the humanities? 
Washuta: I learned about GPT-2 from MFA student Nellie Smith, and it took me a few months, but I became curious about what would happen if I fine-tuned the model using my own work–meaning, what if I poured my own writing into the bot in hopes that it would learn to write like me? I did not have any intended outcomes, really, just a strong curiosity. And I didn't actually think it would work. My formative relationship with a textbot took shape in the early 2000s: SmarterChild was a chatbot available to talk with via AOL Instant Messenger. SmarterChild was not smart. It was just responsive, always around even when my friends were asleep. 
More recently, I've been working on a book that is in part about video games, and I was struck by how often the games I played reflected anxieties about AI. So, I've followed that thread and am writing about those representations. 
What area of AI is your work focusing on? 
Osworth: In the classroom, I primarily work with image generation AI (specifically Midjourney) to teach fiction at the graduate level. I see tremendous capacity in this tool to push our imaginations into places our own interiority doesn't usually go; Midjourney is an excellent trickster entity. It can take ideas from each individual in a class and blend them into something fantastically weird and highly unexpected; this was what I talked about in our first event on March 31st. 
Creatively, my next book, Awakened (which will be out from Grand Central Publishing in March 2025), is about a coven of trans witches fighting a dangerous artificial intelligence. The AI villain is written in collaboration with a Botnik keyboard trained on a corpus that includes, among other things, 40,000 spam text messages, Machievelli and the Dungeons and Dragons Players Handbook. I talked more about this with author Calvin Kasulke in our speaker series on April 10th; he taught me how to use Botnik after using it in one of his creative projects. 
How did you get involved with this work? 
Washuta: Fine-tuning GPT-2 required some technical skills I don't have, but as a child of the early internet, I've always been prepared to do my best to teach myself new things in that realm–my early-2000s hobby was web design, back when hit counters and frames were still a thing and websites looked like this. What was required of me in fine-tuning the model was beyond my capabilities, but I still have that DIY mindset, so I involved myself. 
Osworth: As for me, I've taught digital storytelling at The New School for the last eight years. Funnily enough, I used to work at the Apple Store in education—I taught people how to use their computers. When I started writing professionally, I quickly became the Geekery Editor at Autostraddle, a website by and for queer folks, where I wrote at the intersection of technology and queer identity. That's how my first book came about, and one of the aesthetic projects of that book is how one can make the internet arrive on the page. So, I've been interested in how technology and digital space intersect with creative writing for as long as I've been writing.  
Why do you think it is important to incorporate AI in the humanities? 
Washuta: It's going to make our lives better and easier. It brings us delight and instills a sense of wonder. It can do the easy stuff that doesn't require a human so that we can show up more for the work that does require us. What that work is can be hard to define, I suppose, but my starting point is that there is work I need to do as a human–making art, making meaning and exploring ideas. 
Osworth: I think it is important precisely because of the word "human" in humanities. Used properly, AI (which is distinctly not human) can teach us more about what it means to be a person, all the horror and joy of it. 
What does the research process entail? 
Osworth: Play. That's the really brilliant part about being an artist engaging in research; because we begin with process and drill down into the technical. There's a lot of creative horsing around that yields artistically meritorious results, especially when we induce failure. But that's probably more abstract than you're looking for—at the granular level, researching AI as both a creative and pedagogical tool involves prompt generation, thinking about how humans learn and how language models learn, and conversing with other people wresting nuance from binary. I try every AI tool I can get my hands on at least once, and I try to push them to do something I can't predict. 
How will the grant support your work? 
Osworth: This grant is helping us change the environment in the writing world—many are skeptical or fearful of the impact artificial intelligence can have on creative work, and this grant both connects me with others who embrace being impacted by artificial intelligence (in ways that are different and similar to us) and allows us to speak directly to those who might have more questions or concerns. 
News Filters:
---