April 6, 2020
Alumnus Jon Theiss Champions Public Humanities with New Documentary
Image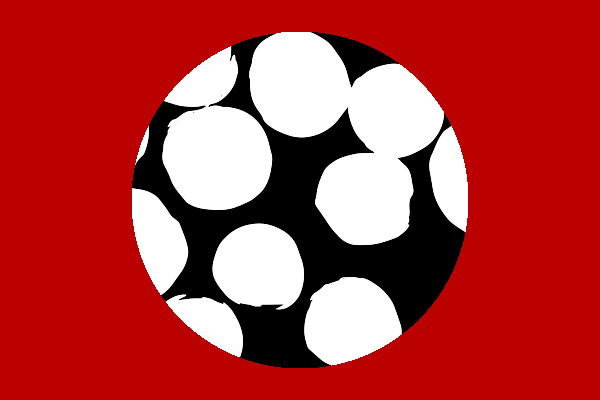 Description
In times of crisis—times of boredom, fear, loneliness and, of course, hope—humanity reaches for the arts. Literary and visual art is a way to move between worlds; it is a way to digest emotions, a way to spotlight beauty and remind people of what is good. It is balm to treat emotional wounds caused by panic and sudden change. For instance: scholars have hypothesized that the Black Plague, which initially broke out in Florence in 1347, began the artistic shift that led to the Italian Renaissance. Surely, other factors also contributed to the birth of the Renaissance in addition to the Plague, but at the very least the outbreak influenced iconic pieces of art such as Chaucer's The Canterbury Tales, and later outbreaks in the 16th-17th centuries allowed artists like Hans Holbein and William Shakespeare—who dealt with multiple waves of disease that forced The Globe and other London theaters to shut down for months at a time—to create some of their most famous works.

Now more than ever, the arts are important. Across the internet, one can find lists of "quarantine media" to read, watch and listen to while under stay-at-home orders. Meme culture is alive and thriving, offering a new and hilarious way to document life during the pandemic. Films are being released via streaming services such as Amazon instead of public movie theaters. Archives like Scribd and JSTOR have made their content free and available during the crisis, highlighting the importance of accessibility and the public humanities. 

Pre-COVID, the discussion of public humanities centered around offering learners ways to overcome boundaries such as money, credentials and connections. During the outbreak, the public humanities take on a new significance as a method of both online education and personal connection. 
Ohio State English alumnus Jon Theiss takes the public humanities very seriously, because they allow learners to come together across vast distances and circumstances to engage with content that is important to them. Theiss is the director of a new documentary, Old World/New World: An Early Modern Mystery, about the medicinal recipes of Fernão Cardim, an early Portugeuse explorer of Brazil. The documentary has been published on YouTube, thus making it free and public.

"The way I see it, good public humanities projects break open a closed-door space and invite everyone in," Theiss says. "And that's important." True, now more than ever.

Old World/New World was a collaboration between three friends: Theiss, Director of Photography Daniel Garee (who worked with English Professor Frederick Aldama on the documentary Latinx Superheroes in Mainstream Comics) and Dr. Jessica Rutherford, whose dissertation research provided the foundation for the story, and whose connections allowed the crew to access archives in the United States, Brazil, Portugal, Spain and the UK. The documentary tells the story of Cardim's documented explorations of Brazil and his research, or recipes, about native medicinal plants. They were later stolen by pirates, who arrested Cardim, held him in London for two years and sold the recipes. Although Cardim was able to negotiate for his own release, the original copies of his writings were lost to history. OWNW features Dr. Rutherford and crew embarking on a journey to locate the lost recipes.

"Our main goal for OWNW was to create a classroom learning tool nested in a familiar genre: the documentary/travel/food show format," says Theiss. "Then, we'd host it publicly, because that's where we thought it could reach the widest audience."

OWNW took five years to complete. Theiss, as director, was faced with the challenge of visually telling a story set in the 17th century in a way that was both engaging and educational. Ultimately, the documentary became a combination of voiceover, early American woodcuts, drawings and other images from the John Carter Brown Library (JCB) public database, and the footage shot by Garee when he and Theiss piggybacked off Rutherford's funded international research trips. During these trips, the three of them scoured archives for Cardim's lost recipes.
"Not everyone has the means to travel across the Atlantic, establish academically-affiliated archival readership and sift through ancient manuscripts," Theiss explains. "We barely did. That's why it was important to us to make this project accessible."

Theiss attended Ohio State as an undergraduate, where he double-majored in English and Spanish. He notes that although the documentary was filmed and took place in mostly non-English-speaking countries, his English education may have made the largest impact on the project. Specifically, he says his colonial literature classes with Professors Elizabeth Renker and Beth Hewitt helped him approach Cardim's writings with a mixture of skepticism and acceptance. 

He says, "Thinking about the private/public function of this type of correspondence, these writers' thematic tendency to malign indigenous people while fetishizing them, approaching a text like a puzzle, accepting and working with a text's ambiguities, uncertainties and limitations — I owe that debt to Beth Hewitt and Elizabeth Renker." 

Check out Old World/New World on YouTube and learn something new during quarantine!
---
By Avery Samuels
News Filters:
---