September 20, 2018
Alumni Stories: Chloe Heins (BA'18) and Robert Lowery (BA'19)
Image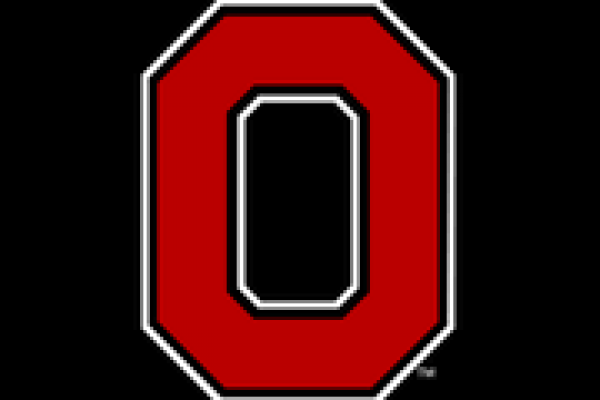 Description
The Writing Center—Ohio State's go-to space for writing support—is a remarkable resource for students looking to develop and refine their papers, get tips on graduate school application materials, learn about modifying their writing processes, join writing groups and much, much more. The Writing Center also has a lot to offer the many undergraduate and graduate students who work there: consultants Chloe Heins and Bobby Lowery learned this first hand when they discovered a shared passion for the teaching of writing. Having graduated with bachelor's degrees in English in spring 2018, both Heins and Lowery are now completing their first semesters in Ohio State's Teaching and Learning master's program. 
Chloe Heins (BA'18)
Q: Tell us a little information about yourself and your background
A: I grew up on a cattle and pig farm near Sidney, Ohio, with a natural love for animals and nature that was equally matched by my love for teaching. My grandmother was a teacher, and I spent a lot of my childhood with her. I believe she was my initial inspiration to pursue a teaching career. My aunt, uncle and cousins are all Ohio State College of Education alumni, and I followed suit. I began my undergraduate career in English at Ohio State in the fall of 2015 and began working at the Writing Center in the spring of 2016. Last year, I began the application process for the Master of Education program, and with the help of my friends, family and Writing Center coworkers, I was accepted. I was fortunately able to complete my bachelor's degree in three years, and I graduated in May 2018. Now in my master's program, I am beginning my field work at Eastmoor Academy High School with eleventh and twelfth-grade students, and I am very excited!
Q: Describe your time at the Writing Center and what you have learned and accomplished there
A: I learned more about myself than I expected at the Writing Center. As an undergraduate consultant, I performed face-to-face writing consultations at Smith Lab and Thompson Library. I knew I had a love for English education, which is why I applied for the position as a consultant, but this position helped me truly recognize my calling for education. Through trainings and workshops, I learned foundational pedagogy in teaching writing—such as tutoring styles, techniques like concept mapping and reverse outlining and even practices based on kinesthetic learning. I feel like the Writing Center has helped me realize my identity as an educator by allowing me the opportunity to interact with clients and staff and even those in the community. 
Last spring, I was a part of the life-changing experience of the community program with Columbus Global Academy (CGA). I was thrown into a school environment and able to do what I love: teach English. Interacting with secondary students, as opposed to post-secondary, helped me realize my calling as a teacher even more. Combining my skills in writing instruction with the age demographic in which I would eventually be teaching was an even greater drive to pursue a career in education. CGA provided a very real idea of what the education field is like, especially for Columbus communities. 
Because I work with such a diverse range of students at the Writing Center already, I did not find my work at CGA intimidating; in fact, I firmly believe the writing center has contributed to my ability to teach across varying demographics. I felt like I was already a decent educator when I entered college, but my experience at the Writing Center has taken my abilities and enhanced and empowered them. Without the educational journey of being a writing center consultant, I don't think I would be the same educator I am today. 
Q: Now in your master's program, what are your aspirations?
A: Ohio State's Writing Center has prepared me greatly for my master's program and being a part of a greater educational community. Throughout this program, I aspire to utilize the skills I gained as a Writing Center consultant and apply it towards my fieldwork in the classroom. One great lesson I have learned while at the Writing Center is to be transparent with my clients: I am not an expert in every subject or in every writing genre; I need to be honest and up-front with my clients that I may not know the answer to their question, but we can find it together. I would love to apply this same mindset to my classroom. As a beginning teacher, I will not know everything, but my students and I can work through anything through collaboration. I hope to be an honest but confident figure for my students in the belief that it will foster a strong and long-lasting relationship between us. 
Much of my teaching philosophy was informed by my experience as a writing center consultant. I look forward to continuing my work at the Writing Center as a graduate consultant and finding more ways that the Writing Center connects to the world beyond the university.
---
Bobby Lowery (BA'18)
Q: Tell us a little information about yourself and your background
A: I came to Ohio State as an engineering major because, well, I really don't know why. But after my first semester here, I knew that this was way off from what I wanted. I was an English minor from my first day here and naturally knew that I wanted to pursue an English degree. I was very excited when I saw that they offered the pre-education track so I jumped at the opportunity. 
Over the years at Ohio State, I spent a lot of my time working with Mosaic Magazine, of which I was the co-editor-in-chief for two years. This led me to meeting some people that worked at the Writing Center, which I wasn't even aware Ohio State had beforehand! Immediately, I knew that I wanted to give the job a try since I would be working with writers in the classroom in my future.
Q: Describe your time at the Writing Center and what you have learned and accomplished there
A: This is my sixth semester at the center, and I still enjoy going to work to see all the different types of writing that students bring in. It's a bit exciting and exhilarating to have an afternoon where you can work on an English 1110 paper, a doctoral thesis and a med school application—all in the span of three hours. Since I've started, I've had the opportunity to engage in plenty of different experiences through the center. I was able to research the point-predict tutoring method based on Rebecca Block's "Disruptive Design: An Empirical Study of Reading Aloud in the Writing Center" and developed the research into an all-staff training module for last fall's training session. This gave me a very early opportunity to lesson plan a concept for a large group. 
By far the most helpful experience (which I bet that Chloe mentioned too!) has been our work with the Columbus Global Academy (CGA). I spent two semesters with what we called the "Writer's Studio," where consultants worked every week with a middle school group and a high school group of students at CGA during our lunch periods. These students are mainly recent immigrants or refugees to the United States that use CGA as a transition school before they migrate to their home schools. This gave me the chance to have one-on-one experience working with English Language Learners and English as a Second Language students that I hadn't had yet in my career. It really reaffirmed my decision to want to teach. We encouraged the students in the second semester to branch out more creatively to express themselves. This included the construction of "self flags" to identify themselves however they deemed fit. We also opened up the program to their own interests, which included visual art groups, sewing groups, poetry groups and a photography group that I helped lead. We let the students create art and from that, had them create titles and explanations as to what the art meant to them. This combination of written literacy and visual literacy that we implemented in the program is something I want to carry over to my future teaching practice. 
Q: Now in your master's program, what are your aspirations?
A: Overall, I'd like to say that my Writing Center experiences have been instrumental in my path to the Master of Education program, and eventually, to a classroom of my own. Being able to work with diverse writers on a range of different subjects on a daily basis has helped me develop my own writing style further than I could have ever imagined. I view each tool—or tutoring practice—that we use in the Writing Center as a tool that I can use with my future students in not only one-on-one meetings, but in whole class discussion as well. Mainly, I look to implement my own Writing Center experience into peer revision groups in my own classroom. Both parties in a peer writing workshop can benefit from working through various forms of writing, as I've experienced for over two years at the Writing Center.
---
By Michaela Corning-Myers
---