March 29, 2019
Aldama Receives Hartmann Mentoring and Leadership Award
Image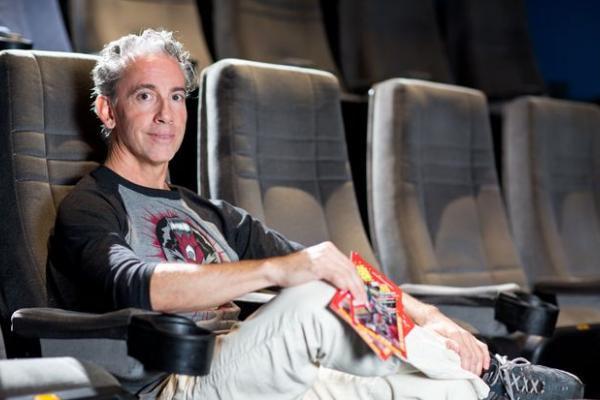 Description
Professor Frederick Luis Aldama has been selected to receive the 2018-2019 Susan M. Hartmann Mentoring and Leadership Award.
This award recognizes a faculty member, staff member or student from within The Ohio State University College of Arts and Sciences who has demonstrated outstanding mentoring to and/or leadership on behalf of women or other historically underrepresented groups at the university. The award is granted to an individual, irrespective of gender, rank and status, who has generously and unselfishly served others in an effort to promote equity, fairness and equal opportunities for all members of the university community.
Aldama adds the Hartmann Mentoring and Leadership Award to a length list of other accolades and titles, including Arts and Humanities Distinguished Professor and the Director of LASER (Latino and Latin American Space for Enrichment Research). In 2016, Aldama received the Ohio Education Summit Award for founding and directing LASER. He is also the founder and co-director of Humanities and Cognitive Sciences High School Summer Institute at Ohio State. Aldama has been honored with the 2016 American Association of Hispanics in Higher Education's Outstanding Latino/a Faculty in Higher Education Award. In 2017, Aldama was awarded Ohio State's Alumni Award for Distinguished Teaching and was inducted into the Academy of Teaching and into the Society of Cartoon Arts.
In addition to the Hartmann award's recognition, Aldama will receive a $1,000 award and will be presented with a plaque at the College of Arts and Sciences Spring Recognition Reception.
---