Admissions Information | PhD Placement | Areas of Study | Program Requirements
Table of Contents
General Admissions Information | How to Apply | Qualifications
Personal Statements and Writing Samples | Transfer Credit
---
General Admissions Information
All admissions to the integrated MA/PhD and PhD programs are made for Autumn Semester only; the application deadline for Autumn 2020 is December 2, 2019. NOTE: If you are an international applicant and wish to be considered for a University Fellowship, the application deadline for Autumn 2020 is November 30, 2019.

For general information about application requirements for The Ohio State University, please visit the website for Graduate Admissions.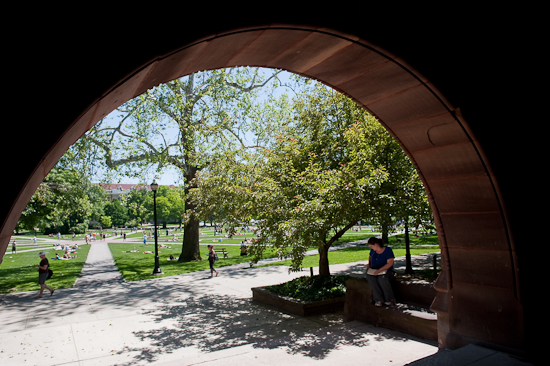 ---
How to Apply
Updated 5/21/2019

Please submit all following items through the Graduate Admissions Office:
the completed application form and fee;

three (3) letters of recommendation (preferably from faculty members): Please have your recommenders submit letters electronically using the link that will be provided when you select this option in the online application;

transcripts or record of marks for each university-level school attended (transfer credit from another institution appearing on the same transcript is not sufficient): Please visit the Admissions Office FAQs and click on Transcripts for more information. Please send transcripts to the Office of Graduate and Professional Admissions; do not send transcripts to the Department of English. Include English translation of each of any foreign documents. Please do not send transcripts of course work taken at Ohio State as the Office of Graduate and Professional Admissions will obtain them directly from the Office of the University Registrar (at no cost to you);

a personal statement (1-2 single-spaced pages) that describes your background in English studies and your purpose in pursuing graduate work; this statement should address both your scholarly interests and your interest and/or experience in teaching;
writing sample: a short essay or portion of a longer work is appropriate. This essay should demonstrate your abilities as a critical reader of a literary or related text, as well as your ability to use current scholarly sources; it is the most important part of the application. Applicants should submit a clean copy of the sample (i.e., not a copy that includes an instructor's comments);

curriculum vitae/resume of no more than two pages with a clearly stated sentence at the beginning of the CV that declares your scholarly area of interest(s), for example: American literature and queer theory, 18th-century poetry, or postcolonial theory and women writers.
Please Note: As of Autumn 2018, the English Department at OSU no longer requires GRE scores for applications to its PhD or MFA programs. Please do not include your Social Security Number on any of your application materials.

Please submit your materials well before the deadline; incomplete applications will not be considered. The Graduate Studies Office can be reached at graduateenglish@osu.edu or 614-292-7919.
---
Qualifications
The Graduate Admissions Committee will consider any qualified candidate with a bachelor's degree from an accredited college or university for admission to the PhD program. Most applicants have a BA in English; at a minimum, applicants should have 40 quarter hours (27 semester hours) of coursework in English. Course work (20 quarter hours or 15 semester hours) in a second language preferred, but not required. The Graduate School requires that those admitted have an undergraduate Grade Point Average of at least 3.0 on a scale of 4 (where 4.0=A) and at least a 3.0 on all previous graduate work. Our departmental criteria are higher. Normally, applicants should have a GPA of at least 3.4 overall and 3.6 in English courses (undergraduate or graduate).
---
Personal Statements and Writing Samples: Some Information from the Director of Graduate Studies
By Amanpal Garcha, Associate Professor and Director of Graduate Studies
Below you'll find a few tips designed to help you write a personal statement and writing sample that might increase the chances of admission to our graduate program.
How we determine who gets offers of admission
To best understand these tips, I think it's first necessary to understand how our department assesses applicants.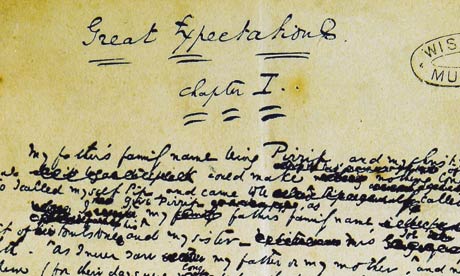 After receiving applicants' admission materials, we almost immediately categorize each applicant according his or her primary areas of research interest. We then send all the applications to the appropriate teaching area groups to allow the faculty in those area groups to determine which applicants are best qualified and best suited to study here.
Here's how that process works. I look at each application; if an applicant declares that she is interested in feminist criticism as well as Renaissance literature, that applicant's materials goes to our gender studies faculty and our Renaissance faculty. Similarly, if an applicant expresses his intention to study rhetoric, that applicant's materials go to our rhetoric faculty; and if an applicant wishes to study postcolonial literature, that application goes to our US ethnic and postcolonial group.
By some time in February, the area groups make their final decisions as to their top applicants, and in March, we notify applicants of their admission status and any offers of financial aid.
There are two points I'd like to emphasize that follow from our process:
It's very much to an applicant's benefit if he or she can articulate a clear intention to focus in a particular era of literature or on a particular area of English studies. As the above suggests, we are not really set up to evaluate students who are interested in English generally – our process works to find students who wish to focus their energies on a particular set of literary texts or on a particular approach to literary or cultural study.
Each area group will be able to admit only a few students – possibly as few as one or two.
The personal statement
The name "personal statement" is unfortunately a misleading one for the kind of document that applicants should prepare, but as it is term that English departments commonly use, we've chosen to keep it.
Really, the document is less a "personal statement" and more a statement of an applicant's academic and intellectual background and of his or her academic goals for graduate study. Given what I outlined above about our particular admissions process, it is a document that is often most effective when it lays out an applicant's intention to study a particular area – and the reasons why the applicant wishes to study that area.
Still, this statement might not be solely focused on the applicant's research intentions. Our faculty will want to know some of the courses applicants took as undergraduate or graduate students and how those courses helped the applicant develop a good background for study in English. They may also wish to know what nonacademic experiences helped develop applicants' intentions to do research. Finally, they will be interested in any major research work applicants have already completed, whether that work took the form of a thesis, a presentation, or a substantial essay for a course.
Often, personal statements end with applicants' articulation of what they would like to study in graduate school, some of the research methods they might use, and the reasons why Ohio State is an appropriate place for them to do their work.
The writing sample
As our guidelines state, we require a 10- to 20-page paper as a writing sample. There are several reasons why we require a writing sample. The most important reason has to do with the degree requirements for our graduate program: because almost all of our graduate classes ask students to complete long research papers and because the ultimate requirement for the PhD, the dissertation, is a long-term writing project, we need to be sure that our students already possess the ability to write an academic paper that is clear, rigorous, well researched, and original. There are other reasons, too: almost all of our students will be teaching academic writing, so we wish to ensure they have a good writing skills, for instance.
Again, because applications are assessed by the area groups, it's to an applicant's advantage that he or she submit a writing sample that is fairly closely associated with the area of study on which he or she wishes to focus. The topic of the writing sample does not have to be an exact match: an applicant in rhetoric, for instance, might gain admittance if she submits an essay about a film – but almost certainly, the essay would have to use rhetorical analysis in interpreting the film. A Renaissance applicant who submits an essay on medieval literature might be successful – but a Renaissance applicant who submits an essay on 20th-century American literature might have a harder time.
Because each area group can only select a few applicants for admission, they are usually very rigorous in their assessments of writing samples. Generally, a successful writing sample shows that the applicant can use recent (or fairly recent) critical essays in the field to support and refine his or her argument and shows that the applicant can persuasively advance an original thesis.
---
Transfer Credit
Students may receive transfer credit for graduate courses taken at other accredited universities if the Director of Graduate Studies deems those courses appropriate to our program.
MFA students and students entering the PhD program with a bachelor's degree may apply up to 10 hours of transfer credit towards their degrees; for students entering the PhD program with a master's degree, the maximum is 20 hours. PhD students may transfer credits only from PhD-granting universities. Admitted students wishing to request transfer credit should complete the Request for Transfer of Graduate Credit form available on the Graduate School's forms site, gradforms.osu.edu. In addition, all graduate students may transfer 10 hours of graduate work done at Ohio State as a non-degree graduate student.