Image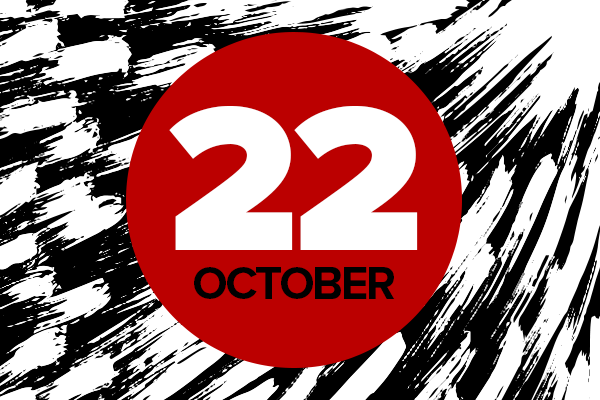 October 22, 2020
5:15PM - 6:15PM
Date Range
Add to Calendar
2020-10-22 17:15:00
2020-10-22 18:15:00
English Alumni Panel
The Department of English is pleased to host this virtual English Alumni Panel, in which we've invited two English B.A. alumni working in New York City to talk about their career paths. Please join us to hear from: Elizabeth Kulhanek, Associate Editor at Grand Central Publishing Elizabeth Kulhanek graduated from Ohio State University in 2012. After working at the Westerville Public Library for several years, she moved to New York and joined Grand Central Publishing in 2014. Since then, she has worked with New York Times bestselling authors like Min Jin Lee, David Baldacci, Sandra Brown, Scott Turow, Harlan Coben, Nicholas Sparks, and more. Some of her recently published and upcoming titles are reissues of the award-winning novels of Octavia E. Butler, including the recent New York Times bestseller Parable of the Sower; So We Can Glow and This Close to Okay by award-winning author Leesa Cross-Smith; and Nala's World by Dean Nicholson, creator of the 1bike1world Instagram account. Jenna Jackson, Executive Director of the Writers Guild Initiative Jenna Jackson is the Executive Director of the Writers Guild Initiative (WGI), an independent, non-profit 501(c)3 organization that is associated with the Writers Guild of America, East. Since becoming a part of WGI she has coordinated over 80+ writing workshops and programs with underserved communities including veterans, caregivers of critically wounded veterans, immigrant youth, exonerated death row survivors, and LGBTQ communities, among others.  She graduated from The Ohio State University in 2003 with a BA in English and African American & African Studies with a minor in Theater and received her MFA in Dramatic Writing from Tisch School of the Arts at NYU.  Currently based in Brooklyn, NY, Jenna is writer, producer, and performer; having written several short films, plays, and monologues, most recently The Book of Ruth performed in Michigan. Everyone is invited to submit questions for our panelists ahead of time for the moderated Q&A session (we'll also accept questions during the event). Please use this form to submit questions and/or ideas for future programming. If you have any questions, please contact Dr. Katie Stanutz (stanutz.3@osu.edu). Here is the webinar link. Password: 380528
Virtual
OSU ASC Drupal 8
ascwebservices@osu.edu
America/New_York
public
Date Range
Add to Calendar
2020-10-22 17:15:00
2020-10-22 18:15:00
English Alumni Panel
The Department of English is pleased to host this virtual English Alumni Panel, in which we've invited two English B.A. alumni working in New York City to talk about their career paths. Please join us to hear from: Elizabeth Kulhanek, Associate Editor at Grand Central Publishing Elizabeth Kulhanek graduated from Ohio State University in 2012. After working at the Westerville Public Library for several years, she moved to New York and joined Grand Central Publishing in 2014. Since then, she has worked with New York Times bestselling authors like Min Jin Lee, David Baldacci, Sandra Brown, Scott Turow, Harlan Coben, Nicholas Sparks, and more. Some of her recently published and upcoming titles are reissues of the award-winning novels of Octavia E. Butler, including the recent New York Times bestseller Parable of the Sower; So We Can Glow and This Close to Okay by award-winning author Leesa Cross-Smith; and Nala's World by Dean Nicholson, creator of the 1bike1world Instagram account. Jenna Jackson, Executive Director of the Writers Guild Initiative Jenna Jackson is the Executive Director of the Writers Guild Initiative (WGI), an independent, non-profit 501(c)3 organization that is associated with the Writers Guild of America, East. Since becoming a part of WGI she has coordinated over 80+ writing workshops and programs with underserved communities including veterans, caregivers of critically wounded veterans, immigrant youth, exonerated death row survivors, and LGBTQ communities, among others.  She graduated from The Ohio State University in 2003 with a BA in English and African American & African Studies with a minor in Theater and received her MFA in Dramatic Writing from Tisch School of the Arts at NYU.  Currently based in Brooklyn, NY, Jenna is writer, producer, and performer; having written several short films, plays, and monologues, most recently The Book of Ruth performed in Michigan. Everyone is invited to submit questions for our panelists ahead of time for the moderated Q&A session (we'll also accept questions during the event). Please use this form to submit questions and/or ideas for future programming. If you have any questions, please contact Dr. Katie Stanutz (stanutz.3@osu.edu). Here is the webinar link. Password: 380528
Virtual
Department of English
english@osu.edu
America/New_York
public
Description
The Department of English is pleased to host this virtual English Alumni Panel, in which we've invited two English B.A. alumni working in New York City to talk about their career paths. Please join us to hear from:
Elizabeth Kulhanek, Associate Editor at Grand Central Publishing
Elizabeth Kulhanek graduated from Ohio State University in 2012. After working at the Westerville Public Library for several years, she moved to New York and joined Grand Central Publishing in 2014. Since then, she has worked with New York Times bestselling authors like Min Jin Lee, David Baldacci, Sandra Brown, Scott Turow, Harlan Coben, Nicholas Sparks, and more. Some of her recently published and upcoming titles are reissues of the award-winning novels of Octavia E. Butler, including the recent New York Times bestseller Parable of the Sower; So We Can Glow and This Close to Okay by award-winning author Leesa Cross-Smith; and Nala's World by Dean Nicholson, creator of the 1bike1world Instagram account.
Jenna Jackson, Executive Director of the Writers Guild Initiative
Jenna Jackson is the Executive Director of the Writers Guild Initiative (WGI), an independent, non-profit 501(c)3 organization that is associated with the Writers Guild of America, East. Since becoming a part of WGI she has coordinated over 80+ writing workshops and programs with underserved communities including veterans, caregivers of critically wounded veterans, immigrant youth, exonerated death row survivors, and LGBTQ communities, among others.  She graduated from The Ohio State University in 2003 with a BA in English and African American & African Studies with a minor in Theater and received her MFA in Dramatic Writing from Tisch School of the Arts at NYU.  Currently based in Brooklyn, NY, Jenna is writer, producer, and performer; having written several short films, plays, and monologues, most recently The Book of Ruth performed in Michigan.
Everyone is invited to submit questions for our panelists ahead of time for the moderated Q&A session (we'll also accept questions during the event). Please use this form to submit questions and/or ideas for future programming.
If you have any questions, please contact Dr. Katie Stanutz (stanutz.3@osu.edu).
Here is the webinar link. Password: 380528
Events Filters:
---