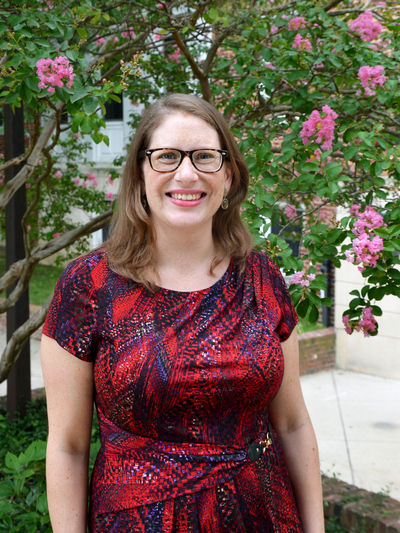 Katie Stanutz
Undergraduate Studies Program Manager
She/her/hers
416 Denney Hall
164 Annie and John Glenn Ave, Columbus, OH 43210
Areas of Expertise
Academic policies and procedures
Career advising
Twentieth-century American literature
Education
PhD, English, University of Maryland
BA, English (High Honors with a minor in Near Eastern Languages and Cultures), University of Michigan, Ann Arbor
Katie Stanutz manages the Undergraduate Studies Program in English, which includes overseeing department advising, leading student engagement and recruitment efforts and offering career advising for students.
Katie earned her PhD in English from the University of Maryland, College Park. Specializing in multi-ethnic American literature with additional interests in media studies and literary reception history, she has published articles on Japanese American internment during World War II and prison literature. Her wide-ranging teaching experience has taken her from ancient Greek drama to contemporary science fiction, and her course "American Idle: The Cultural Politics of Laziness" was featured in the University of Maryland's Terp magazine. 
Before coming to Ohio State, Katie served as the Assistant Director for University Honors, the largest living-learning program in the Honors College at the University of Maryland, College Park.
Selected Publications
"'Dying, but Fighting Back': George Jackson's Modes of Mourning." MELUS, vol. 42, no. 1, 2017, 32-52.
"Inscrutable Grief: Memorializing Japanese American Internment in Miné Okubo's Citizen 13660." American Studies, vol. 56, no. 3/4, 2018, pp. 47-68.