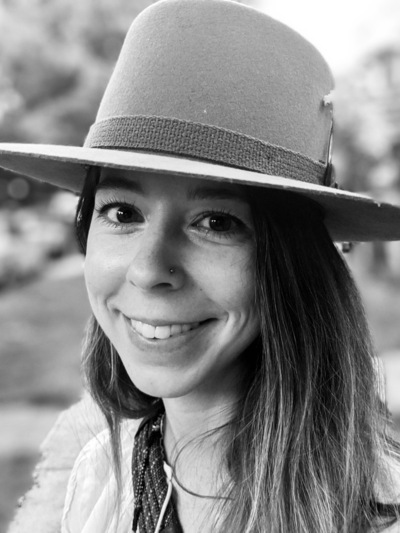 Jordan P. Woodward
PhD in English Candidate
547 Denney Hall
Columbus campus
Areas of Expertise
Rhetoric, composition and literacy
Digital media
Digital storytelling
Place-based literacies
Intersections of religion/spirituality and environment
Education
MA, English (Composition, Rhetoric and Literacy), The University of Oklahoma, 2017
BA, Religious Studies, The University of Oklahoma, 2014
Pronouns
She/her/hers
The focus of Jordan's work is to understand the formation of relationships between people, identity, and place, and listen to how these relationships are expressed in verbal, spiritual/religious, digital, written, and embodied ways. She is interested in community literacies, place-based literacies, and digital storytelling.
From 2017 to 2018, Jordan was on a Fulbright research grant in India studying communities' (and particularly women's) sociocultural, religious/spiritual, and labor relations with water. She conducted 15 digital storytelling workshops in five different states. The workshops focused on place-based narrative writing, image collection and composition, video-editing and memory mapping.
Selected Publications
Woodward, Jordan P. "Indigenous Activism in the Digital Sphere: A Transrhetorical Analysis of the 'Save Longhorn Mountain' Facebook Page." Negotiating Place and Space in Digital Literacies: Research and Practice, by Damiana Pyles et al., Information Age Publishing, Inc., 2019, pp. 137–153.