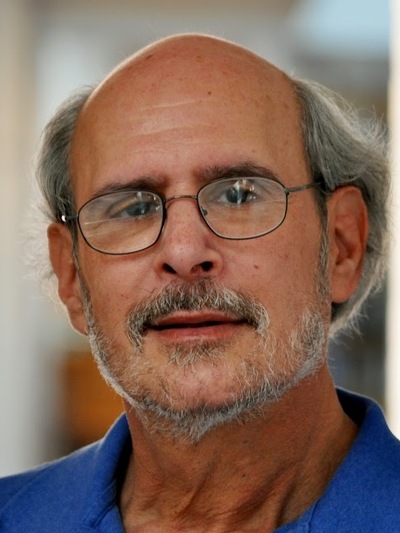 Harvey J. Graff
Emeritus, Ohio Eminent Scholar in Literacy
Areas of Expertise
Literacy and the history of literacy
North American and European social and cultural history
Children and the history of children/childhood
The past, present and future of higher education
American literature before 1900
Critical and cultural theory
Film studies and popular culture
Gender and sexuality studies
Rhetoric, composition and literacy
Education
PhD, University of Toronto
MA, University of Toronto
BA, Northwestern University
Harvey J. Graff is Professor Emeritus of English and History, and inaugural Ohio Eminent Scholar in Literacy Studies at The Ohio State University. He joined Ohio State in 2004, and developed and led the LiteracyStudies@OSU initiative, a university-wide interdisciplinary program until 2016. Previously, he was Professor of History at the University of Texas at San Antonio. In 1999-2000, Graff served as President of the Social Science History Association, and in 2013, he received its first award for participation. In 2001, the University of Linköping in Sweden awarded him the Doctor of Philosophy honoris causa for his contributions to scholarship. In 2014, he was visiting professor at two Brazilian universities. 
Recipient of a B.A. (1970) from Northwestern University, where he was elected to Phi Beta Kappa, Graff received the MA (1971) and PhD (1975) from The University of Toronto. Graff has received awards and fellowships from the Woodrow Wilson Foundation, Central Mortgage and Housing Corporation (Canada), National Endowment for the Humanities, American Council of Learned Societies, Texas Committee for the Humanities, Swedish Institute, National Science Foundation, The Newberry Library, Spencer Foundation, and American Antiquarian Society. He has been a fellow of The Newberry Library, the National Academy of Education (Spencer Fellow), and the American Antiquarian Society. The University of Texas at Dallas awarded him a Faculty Research Assignment in 1997-1998, UT-San Antonio awarded a Faculty Research Leave in 2002, and Ohio State in 2007 and 2011-2012. In 2013-2014, he was a fellow of the National Humanities Center. 
A comparative social historian, Graff is noted internationally for his research, teaching and advising on the history of literacy (The Literacy Myth: Literacy and Social Structure in the Nineteenth-Century City [1979, 1991]; The Legacies of Literacy: Continuities and Contradictions in Western Culture and Society [1987, Italian ed., 1989, Critics' Choice Award of the American Educational Studies Society]; The Labyrinths of Literacy: Reflections on Literacy Past and Present [1987; 1995, Portuguese and Spanish translations]; National Literacy Campaigns in Historical and Comparative Perspective [co-editor, l987, 2008]; Searching for Literacy: The Social and Intellectual Origins of Literacy Studies [2022]); the history of children, adolescents, and youth (Children and Schools in Nineteenth-Century Canada [co-author, 1979, 1994, English and French]; Growing Up in America: Historical Experiences [editor, 1987]; Conflicting Paths: Growing Up in America [1995,Choice Magazine Outstanding Academic Book]); urban history and studies (The Dallas Myth: The Making and Unmaking of an American City [2008]); and interdisciplinarity (Undisciplining Knowledge: Interdisciplinarity in the Twentieth Century [2015]).  
He has also written on family history, criminality; social structure and population; education; and methodology and theory in history, social science, and humanities. Publications include the chapter on history for The Social Worlds of Higher Education: Handbook for Teaching in a New Century, a project of the American Sociological Association; entry on literacy in the Oxford Companion to United States History, Looking Backward and Looking Forward: Perspectives on Social Science History (coeditor), "Understanding Literacy in its Historical Contexts," special issue, Interchange (co-editor). With John Duffy, he wrote "Literacy Myths," Encyclopedia of Language and Education (2007 and future editions). A collection of essays, Literacy Myths, Legacies, and Lessons was published in 2011. A selection of his essays on literacy appears in the distinguished series "Il Sapere Del Libro" from Edizioni Sylvestre Bonnard in Italy. 
Graff edited the Interdisciplinary Studies in History book series for Indiana University Press. He served on the editorial boards of such journals as Interchange, History of Education Quarterly, Historical Methods, Social Science History, Historical Social Research/Historische Sozialforschung, Literacy & Numeracy Studies, Journal of Language, Identity, and Education, American Periodicals, Literacy in Composition Studies and several book series. 
Graff held office in the Canadian Association for American Studies, History of Education Society, Urban History Association, Society for the History of Children and Youth, and Social Science History Association (SSHA). In 2000, he presided over the 25th anniversary of the SSHA. He advises civic and community organizations, historical societies, newspapers, television and radio stations, Internet networks, and humanities and literacy programs internationally. He works with a number of public education advocacy groups in Ohio and nationally, and collaborates with the ACLU, PEN America, Freedom to Read Foundation in combatting efforts to restrict teaching of history and ban books. 
He also works with public television and radio, telecourses, TV and video series, NPR stations, documentaries, and docudramas. Several programs have won awards. Graff has served on numerous advisory boards and committees, including the City of Dallas Historic Landmark and Preservation taskforce (writing copy for historical landmarks) and the American Antiquarian Society Program on the History of the Book in American Culture. A member of advisory boards for H-Urban and H-Childhood. Graff was principal academic advisor for the Chicago Historical Society's Teen Chicago project, a multi-year project on the history of teens, oral history, public programming, and transformation of the roles of young people in museums and historical societies. 
In retirement, he writes regularly for Times Higher Education, Inside Higher Education, Academe Blog, Publishers Weekly, Washington Monthly, and Against the Current. He also contributes a regular column, Busting Myths, for the Columbus Free Press. He advises students, colleagues, public officials, and others across all boundaries. 
New books underway include A Life in Literacy: The Continuing Education of a Historian. Intersections of the Personal, the Political, the Academic, and Place (Anderson, SC: Parlor Press, forthcoming); Caught Between the Past and the Future with Little In Between: Universities, Knowledge, Literacy. Essays by Harvey J. Graff (Anderson, SC: Parlor Press, forthcoming); The Columbus Myth and the Biggest U.S. City without an Identity and a History: A City Stuck Between its Past and Future, in progress; and Understanding North American Universities and Scholarly Lives in Transition, 1960s to 2020s and Beyond. Misunderstood and Untold Life Patterns, proposed collection of original essays 
Curriculum Vitae
People Filters: