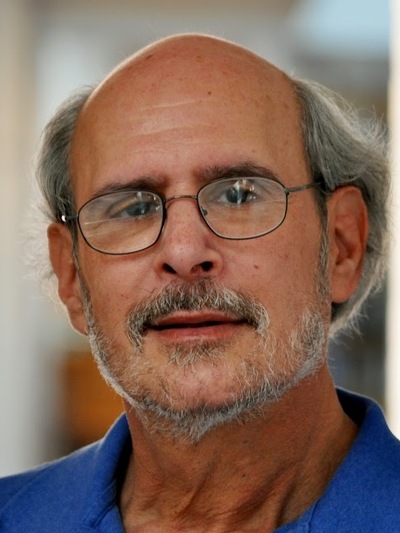 Harvey J. Graff
Emeritus, Ohio Eminent Scholar in Literacy
Areas of Expertise
Literacy and the history of literacy
North American and European social and cultural history
Children and the history of children/childhood
The past, present and future of higher education
American literature before 1900
Critical and cultural theory
Film studies and popular culture
Gender and sexuality studies
Rhetoric, composition and literacy
Education
PhD, University of Toronto
MA, University of Toronto
BA, Northwestern University
Harvey J. Graff is Ohio Eminent Scholar in Literacy Studies and professor emeritus of English and history at The Ohio State University. He joined the university in 2004 and directed the Literacy Studies @ OSU initiative, a university-wide interdisciplinary program.
 
In 1999-2000, Graff served as president of the Social Science History Association, and in 2013, he received its first award for participation. In 2001, the University of Linköping in Sweden awarded him the Doctor of Philosophy honoris causa for his contributions to scholarship. In 2013-2014, he was a fellow of the National Humanities Center; he was also awarded a fellowship by the Center for Advanced Studies in the Behavioral Sciences. In 2014, he was a visiting professor at two Brazilian universities. 
 
A comparative social historian, Graff is known internationally for his research and teaching on the history of literacy (The Literacy Myth: Literacy and Social Structure in the Nineteenth-Century City; The Legacies of Literacy: Continuities and Contradictions in Western Culture and Society [Italian ed., 1989]; The Labyrinths of Literacy: Reflections on Literacy Past and Present (1987, 1995); National Literacy Campaigns in Historical and Comparative Perspective (co-editor); Literacy Myths, Legacies, and Lessons (2011); the history of children, adolescents, and youth, Children and Schools in Nineteenth-Century Canada [co-author, English and French]; Growing Up in America: Historical Experiences [editor]; Conflicting Paths: Growing Up in America [1995]; and urban history and studies (The Dallas Myth: The Making and Unmaking of an American City [2007]). A selection of his essays on literacy appears in the distinguished series "Il Sapere Del Libro" from Edizioni Sylvestre Bonnard in Italy.
 
Undisciplining Knowledge: Interdisciplinarity in the Twentieth Century was published by Johns Hopkins University Press in 2015. It is receiving wide notice. He has completed Searching for Literacy: The Social and Intellectual Origins of Literacy Studies (forthcoming), and has begun work on a study of the conflicts and contradictions of higher education in historical context. He has also written on family history, criminality; social structure and population; education; and methodology and theory in history, social science, and humanities.
 
Graff has held office in many professional organizations and served on numerous advisory boards and committees. In 2000, he presided over the twenty-fifth anniversary of the SSHA. He advises civic and community organizations, historical societies, newspapers, television and radio stations, Internet networks and humanities and literacy programs internationally. He also works with public television and radio, telecourses, TV and video series, documentaries and docudramas. Graff was principle academic advisor for the Chicago Historical Society's Teen Chicago project, a multi-year project on the history of teens, oral history, public programming and transformation of the roles of young people in museums and historical societies.
Curriculum Vitae
People Filters: