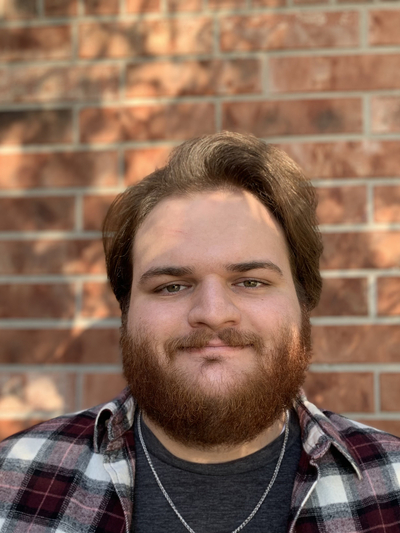 Joshua Cornelius
Denney Hall 029
164 Annie & John Glenn Ave Columbus, OH 43210
Education
BA, English w/ Creative Writing Concentration, University of Houston, 2022
Joshua studied English with a concentration in creative writing at the University of Houston. He graduated with honors after completing a senior thesis project focused on the relationship between the types of texts assigned in first-year writing classes, student perception of those texts and student self-efficacy.
He worked as a Writing Consultant at the UH writing center for two and a half years before being promoted to Lead Writing Consultant after graduating. During his time at the writing center, Joshua consulted undergraduate and graduate students on many different genres of writing, presented a roundtable topic at SCWCA and helped develop consultant training materials. He also pursued many fellowships and grants during his time at UH. He was awarded the highest scholarship in literary criticism by the UH English department, was a finalist in a major creative writing competition, won the consultant excellency award, and was admitted into the Mellon Research Scholars program as a fellow. He was also selected as an alternate for the Fulbright US Student Program ETA position in Norway. After his time as a lead consultant, Joshua went on to teach 11th grade US History at a title one high school in Houston. He partnered with the University of Texas - Austin to teach dual enrollment OnRamps classes alongside his normal History classes. 
 
Selected Publications 
Cornelius, Joshua. "Content and Context: The Relationship Between Texts Assigned in First-Year Composition, Student Perception, and Self-Efficacy." Mark Sursavage, Maurice Wilson, Marina Trninic, University of Houston Libraries, August 7th 2022.
People Filters: