May 11, 2021
A Tribute to Our Graduating Student Employees
Image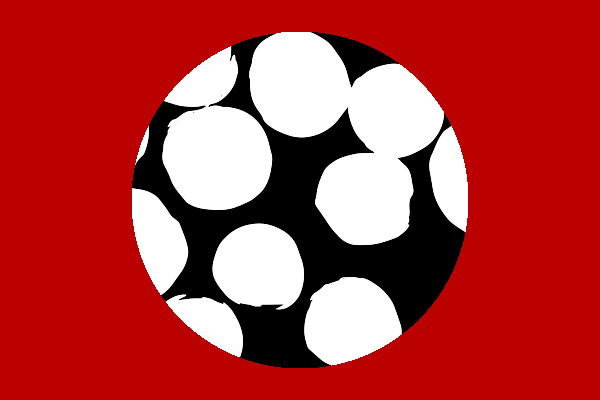 Description
As we celebrate graduation and the Class of 2021, we also bid a bittersweet farewell to five of our student employees. Each of these students has played a huge part in supporting our entire department over the past year (or, in some cases, several years), and they will be missed. We thank them for all they've done, and wish them the best as they venture out into the next chapter of their lives!
Advanced
Text
Student Front Desk Team
Natalie Keener lights up a room – even a Zoom room. Natalie joined the Front Desk team at an unusual time, and she hit the ground running, rising to every challenge and handling them all with aplomb. A true leader and excellent team builder, she always has the best interests of the team in mind. Natalie has such amazing, positive energy: she is a smile embodied. She blends gregarious enthusiasm with mature composure and clear competence, making everyone feel at ease and sure that a situation is being handled. A talented poet, Natalie won the Citino Undergraduate Poetry Award for her work. She's an intellectual dynamo, well-read and always looking to know more. Indeed, her inquisitive spirit imbues everything she does, always looking to expand her world and that of those around her. The Front Desk will lose a bit of light without Natalie, but as she goes on to her own brilliant future, we know she'll brighten the world.
Text
Student Front Desk Team 
Hana Le can't be categorized. Double majoring in Biology and Creative Writing, Hana defies disciplinary divides, and she shines in both areas. Under Hana's calm presence lies a powerful leader. She is steadfast, perennially competent, and skilled in many areas, from creating compelling Tik Tok videos to crafting department correspondence. Whether she's talking to an admitted student or a distinguished professor, Hana always has the perfect words. It is no surprise to anyone that Hana is an award-winning English graduate: she won the distinguished R.L. Stine Scholarship, the Gertrude Lucille Robinson Award, and the Joseph V. Denney Award for an Outstanding Senior English Major (the highest undergraduate honor in the English department). Hana's creativity is a force, seen so clearly in her writing but also in her work for the department, from her creative leadership in recruitment events and digital media projects. As she takes her many talents into the world, Hana's absence will be felt, and we consider ourselves lucky to have been a stop on her journey. 
Text
Student Communications Leader 
Calm. Resourceful. Decisive. Three words that characterize a good leader. Also three words that characterize Nicole Leavitt.
As team leader, she is the glue that holds us all together. We regularly have many projects and now also many people moving in and out of our team, and Nicole is tasked with keeping track of us and our projects to make sure we produce the right content on time for our most important communication: the newsletter. With fluctuating timelines and many moving parts, this task is not an easy one, but it is one she handles aptly and with grace. Despite her busy schedule, she also always makes time to answer any questions that our team might have.  
Nicole also has a keen eye for detail, both in her editing and her writing. She proofreads everything from articles to research citations, and she catches each and every errant Oxford comma. And she puts the same care and attention into her own feature articles: whether she's profiling an undergraduate or writing up an award-winning alum, Nicole's writing reads like well-composed music. We'll miss her articles on the English website, but we can't wait to see what she goes on to do next!
Text
Student Communications Team 
Need an idea for an engaging, whimsical social media post? How about a thoughtful, well-researched feature on an undergraduate student's accomplishments? Or ideas for how the English department can best commemorate National Children's Book Week? Callia Steiner should be the first person you ask.
Callia joined the Communications Team in September 2020, but it feels like she's been with the team for years. She has an innate understanding of how to tell a story, and her articles hook you from the very first sentence. Callia deftly pulls out the most interesting kernels of information from an interview, moments that a less skilled writer might pass over, and uses those to build a compelling feature. And recognition of her writing talents extends beyond Ohio State: one of Callia's articles will be published as an appendix in an upcoming book by SDSU Press.
She's not just skilled in longform writing: if you've scrolled through the English department Twitter account and found yourself chuckling over a clever Pets of the English Department post, you can thank Callia. She has crafted all of the posts featuring the furry, feathered and finned friends of the department, from the heartwarming to the hilarious. Callia's writing skills, innovative ideas and thoughtfulness have strengthened our team beyond measure, and she will be missed!
Text
Jade Werner
Front Desk Student Staff Team Lead
Jade Werner is truly the "Jade" of all English department trades. In her four years in the department, she's taken on many roles, serving as the Chair's Assistant, a Fiscal Assistant, a Front Desk Student Staff member, and as the Front Desk Student Staff Team Lead, and she has excelled at all of them. The impact that Jade has had on our student team – and on the department as a whole – is immeasurable. She is a quiet powerhouse, and it has been a privilege to watch her confidence grow into her considerable skills.  She has trained and mentored our student workers both professionally and personally, making a deep impact. The strength of our Front Desk Team is in many ways due to Jade's steadfast and sure leadership. Where there is a problem, count on Jade to solve it quickly, efficiently, and elegantly. Once, Wayne and Katie were stumped on how to update an important process while the offices were shut down due to COVID – Jade devised an effortless solution in about a minute. Jade's creative mind is also at work in her stellar academic work; a winner of the prestigious R.L. Stine Scholarship, Jade is also a talented creative writer who has had to endure me bragging about her accomplishments to admitted students. Jade's graduation is bittersweet for us, but our team's loss is the world's gain.
News Filters:
---