Whatever your major—English or engineering, mathematics or music, or anything between—good writing matters to your success in the professional world.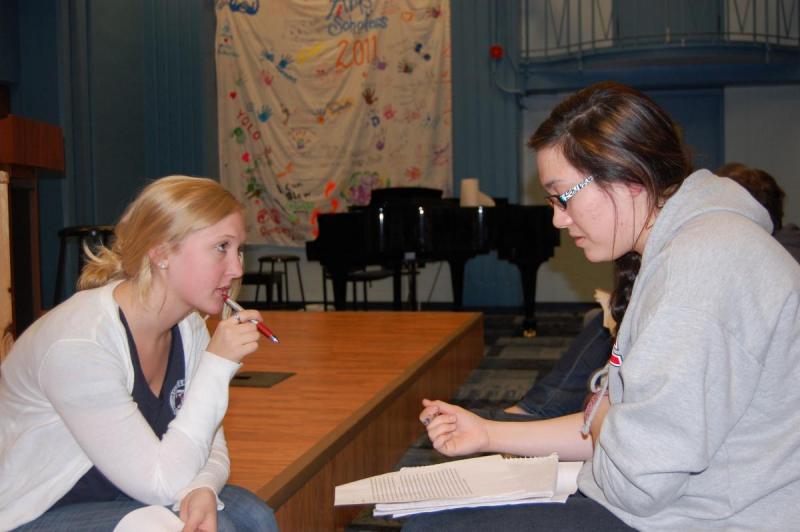 The Minor in Professional Writing and its capstone internship prepare you to communicate in the work world and give you a competitive edge when you apply for jobs after graduation. You will:
gain meaningful, hands-on writing experience in the work world
enhance your professional writing portfolio
develop professional references and contacts
network with Columbus professionals and other students who have a passion for writing
add valuable credentials to your resume
The minor's coursework complements any undergraduate major and offers a variety of elective options across the university's curriculum.
Once you have completed three courses and are enrolled in English 4150: Cultures of Professional Writing, you can apply for the professional writing capstone internship. After a rigorous portfolio review and interview with the coordinator of the Professional Writing Minor, Dr. Lindsay A. Martin, we work with you to find an intership placement that matches your professional goals with the needs of one of our more than 150 Columbus-area workplace partners.
During the internship semester, you will work with writing professionals for eight hours each week and attend the companion class, English 4189: Capstone Internship, for two hours every week to get guidance on workplace issues and learn from other interns' experiences.
---
Important Dates & Deadlines
Deadline to Apply for Summer 2020 and Fall 2020 Internships: Thursday, January 23, 11:59 p.m.
Portfolio Prep Workshop: Thursday, January 9 5 - 7 p.m., Denney 311
Can't make it to the workshop? Review an overview of the
Portfolio Prep Workshop presentation on your own.
---
Scholarship Opportunity for Minors in Professional Writing with STEM field major
The Chen Ya and Siuha Anita Liu Award for Professional Writing supports a student minoring in professional writing and majoring in a STEM (science, technology, engineering, and mathematics) field. Read the detailed application instructions.pdf for more information on eligibility, application guidelines, and submission instructions.
The 2019-2020 Liu Award has been given. The next application season will be during the spring 2020 semester for a 2020-2021 disbursement. The deadline will be Feb. 2, 2020.
Read more about the Liu siblings, their connection to Ohio State, and their commitment to promoting writing and STEM field connections.
---
Learn more about the minor in professional writing:
View some of our alumni and student testimonials to hear how they benefited from their experiences in the program.