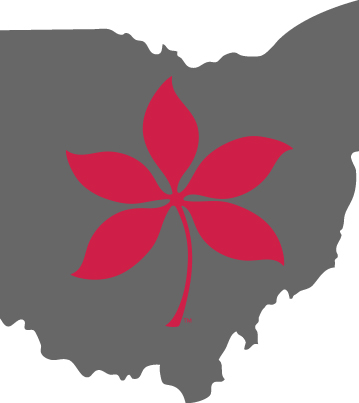 You can complete a degree in English on five of the university's six campuses: Columbus, Lima, Marion, Mansfield, and Newark. No matter which campus you choose,you'll thrive in our small classes taught by award-winning faculty. You'll also come away prepared for the fast-paced, ever-changing landscape of today's professional environment through internships, study abroad programs and independent research projects.
At Columbus
At the Columbus campus, you'll prepare for careers in publishing, communications, advertising and marketing, technical and professional writing, non-profit management, the arts and a multitude of other fields, including television and film. Our alumni work at Facebook, Inc., L Brands, Inc., The Jimmy Fallon Show and the Columbus Museum of Art. Students prepare for these careers by taking courses in everything from Renaissance poetry to contemporary science fiction, traditional grammar to video game analysis, creative writing to digital media production. Our students also earn academic credit for internships, independent research projects and study abroad experiences.
At Lima
At the Lima campus, you'll have the opportunity to study with world-class literary and film scholars, as well as creative writers. You can write for the online literary magazine, The Hog Creek Review, and work as a writing tutor in the campus Writing Center. You'll also have the chance to write for organizations across the community through our internship programs and service-learning projects. Our students have repeatedly won university-wide scholarships and awards for their critical and creative writing projects.
At Marion
At the Marion campus, you'll take courses on science fiction, comics, film, digital media, creative writing, and literary publishing and history. You'll get a chance to work on our literary magazine, Cornfield Review. You'll write essays and create your own poems, stories, videos, blogs and comics. You'll put your writing into practice through internships and service-learning projects with local businesses and organizations. You can prepare for law school and collaborate with our engineering program. You can also minor in creative writing and professional writing, excellent ways to enhance your degree and stand out in the job market.
At Mansfield
At the Mansfield campus, you can choose a unique research concentration, such as digital media studies, visual argument or the rhetorics of gender, race and culture. You can also choose to focus on traditional literary studies. For example, you can study Jane Austen's Mansfield Park, Allen Ginsberg's Howl, or Suzanne Collins's The Hunger Games. You can also prepare for life after graduation through our 100+ study-abroad opportunities, including the Haiti Empowerment Project and our programs in Greece and Costa Rica.
At Newark
At the Newark campus, you can focus your studies on literature, film and popular culture or writing and rhetoric. You can even earn a minor in professional writing, which includes internships with local businesses, arts organizations and nonprofits. You can travel abroad with members of our English faculty to locations around the world, including Berlin and Montreal. Recently, our majors journeyed to New Orleans to shoot documentary films and received research grants to work in the Science Fiction Hub at the University of Liverpool.