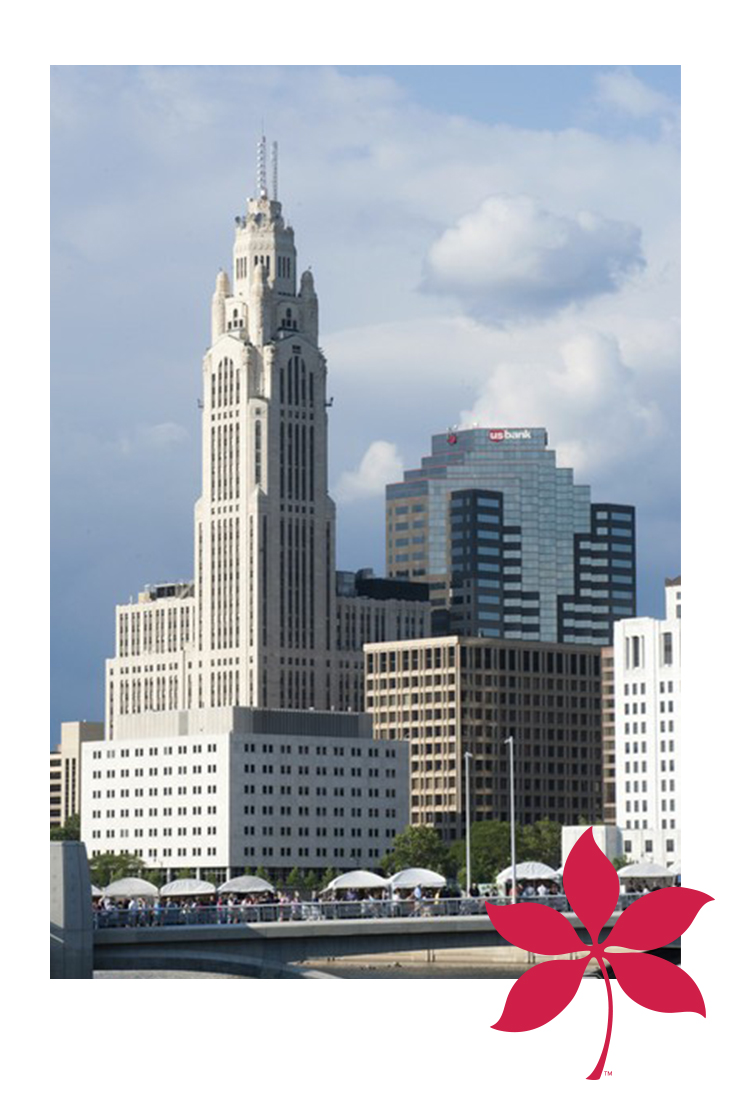 We hear often from students who are frustrated by having had to respond, yet again, in conversations with peers, friends, or family members, to the question: "English! What are you gonna do with that major?" We understand the source of these English majors' frustration. The question, in its tone, indicates skepticism, a lack of belief that our majors are skilled and employable.
As a department with an alumni community that includes doctors, lawyers, tech and media entrepreneurs, business professionals, successful fundraisers, executive editors, and internationally renowned authors (R.L. Stine, for example), we know exactly how skilled and how valuable our English majors are to the communities, technologies, and workplaces of the twenty-first century. Indeed, we agree wholeheartedly with the late Steve Jobs's assessment that "technology alone is not enough--it's technology married with liberal arts, married with the humanities, that yields us the results that make our heart sing."
The Skills You'll Get
Like Jobs, we believe that English majors have a crucial role to play in shaping the world for future generations. Having spent much of their undergraduate careers analyzing the arguments and perspectives of some of our most important writers, thinkers, and leaders--William Shakespeare, Jane Austen, George Eliot, Charles Dickens, Frederick Douglass, Edith Wharton, William Faulkner, George Orwell, Martin Luther King Jr., Audre Lorde, Octavia Butler, Salman Rushdie, Sandra Cisernos, Junot Diaz, and Toni Morrison, to name just a few--English majors are well prepared to think critically about our most pressing social, political, economic, and environmental challenges and to gauge the full impact and costs of any proposed solutions. The majority of their coursework centers around small- and large-group discussions, the analysis of others' ideas and viewpoints, and the preparation of written arguments and in-person presentations. English majors, then, are armed with the communication skills and empathy necessary to produce compromise among parties with competing agendas, and they are adept at recognizing the subtle, but crucial, complexities that often go unnoticed by others.
Coursework in the English major also, and perhaps most importantly, encourages students to value and draw on their creativity. In addition to traditional essay and writing assignments, our faculty regularly invite students to express themselves through artistic productions as well as multimedia presentations. Students in our courses write television scripts and screenplays. They draft blog posts and film reviews. They write poems, novels, and short stories. They make short films. They prepare technical reports and grant proposals. They develop social media campaigns and public service announcements. They conduct archival research and in-person interviews. In short, our students are constantly called upon to exercise their creativity--to think, write, strategize, and communicate "outside the box."
The World Needs You
The emphasis our faculty and courses place on critical thinking, communication, creativity, and empathy reflects our understanding of the demands of this century's world and workplaces. As Forbes contributor George Anders pointed out in an article titled "That 'Useless' Liberal Arts Degree Has Become Tech's Hottest Ticket," many companies are now hiring as many, if not more, graduates with strong critical thinking and communication skills as those with expert knowledge in science, technology, engineering, and mathematics. These companies need English majors. Who else is better suited to understanding a company's product, explaining and marketing it to potential clients, and communicating clients' concerns and improvement requests to the behind-the-scenes team of programmers and engineers?
As in the tech world, medical schools also recognize the urgent need for more English and other humanities majors in their incoming classes. Recently, Mount Sinai's school of medicine began accepting humanities majors after their sophomore years in college. The school's dean for medical education, Dr. David Muller, explained Mount Sinai's decision to admit these majors early, saying "People who look at the same problems through different lenses will make us better in the long run" (A Top Medical School Revamps Requirements to Lure English Majors). Not only are our English majors skilled in listening for the subtle but potentially critical details in patients' narratives and descriptions, they also are well equipped to empathize with patients and to provide them with clear explanations for their diagnoses and treatments.
Further Reading