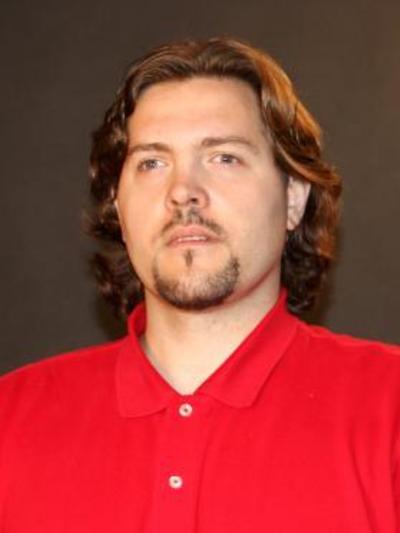 Andrew Sydlik
PhD in English Candidate
559 Denney Hall
164 Annie and John Glenn Ave
Columbus campus
Areas of Expertise
Disability studies
American literature before 1900
Education
BA, Pennsylvania State University, 2002
Pronouns
He/him/his
Andrwe Sydlik's major field is disability studies, and his minor field is American literature of the long nineteenth century. He is also interested in the intersections between race, gender and class; and genre fiction such as horror, African American literature and the history of eugenics. Sydlik believes that many pf society's fundamental values are predicated upon ableist ideas, and that evaluating the literary, political, scientific and philosophical histories of these ideas can help us began to transform them.
Sydlik also writes poetry and fiction. He has been published in The Holiday Café, Taproot Literary Review, The Shine Journal, Bewildering Stories, and the anthology Come Together, Imagine Peace (Bottom Dog Press).
His BA is in English with creative writing emphasis from Penn State University, Behrend College (Erie campus). Sydlik graduated in 2002 and had been doing administrative work in Pittsburgh, his hometown, for ten years before realizing that he felt he was more suited to be a scholar than a 9-to-5er.
People Filters: