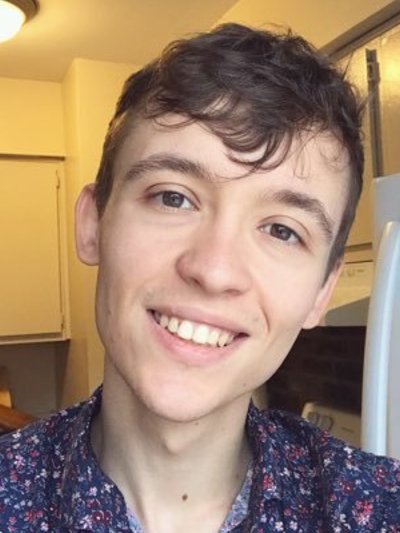 Robert Julius Schumaker, Jr.
MFA in Creative Writing Student
461 Denney Hall
164 Annie and John Glenn Ave
Columbus campus
Areas of Expertise
Creative writing (poetry)
Creative writing (fiction)
Education
BFA, Creative Writing, Chapman University, 2017
BA, French, Chapman University, 2017
Pronouns
He/him/his
Robert J. Schumaker, Jr. is a writer and poet from Pittsburgh, PA. He earned a BFA in Creative Writing and a BA in French from Chapman University. He is a poetry editor for Ohio State's award-winning literary magazine, The Journal. His chapbook, Betweenlife, is available now from Ghost City Press. His work has also been featured or is forthcoming in cream city review, The Florida Review, Alegrarse and elsewhere.
Selected Publications
"How to Grieve an Alcoholic" and "Three Rivers." The Florida Review, 2019.
"Last Glance" and "Kingdom." Alegrarse, no. 2, 2019.
Betweenlife. Ghost City Press, 2019. 
"Wishing I Were Barbie." cream city review, vol. 43, no. 1, 2019.
"Snapdragons in Late August." Brine Literary, no. 2, 2019.
People Filters: