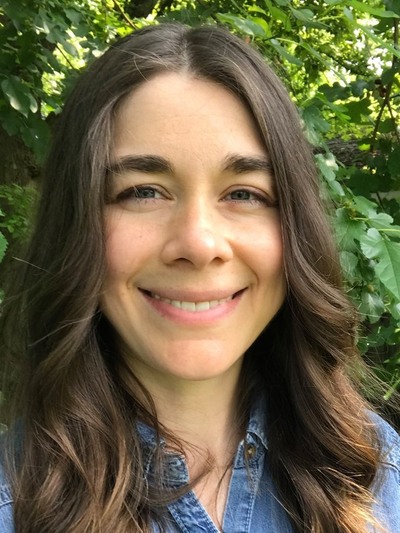 Amelia Mathews-Pett
PhD in English Student
She/her/hers
525 Denney Hall
164 Annie and John Glenn Ave, Columbus, OH 43210
Areas of Expertise
Folklore
Popular culture
20th century American cinema
Televisual studies
Education
MS, American Studies (Folklore), Utah State University
BA, Film Studies, University of Utah
Amelia Mathews-Pett is a PhD student in the Department of English with specializations in Folklore and Popular Culture. Her research interests are diverse and have led to previous writing on belief, material culture, Americana, experimental cinema, and digital folklore. Her current work examines how fictional narratives with supernatural elements in television series, films, and comics make use of stories, figures, and themes from folklore.
Mathews-Pett earned a B.A. in Film Studies from the University of Utah in 2009, where she studied both film criticism and film production. In 2016, she earned her master's degree in Folklore and American Studies at Utah State University. During her time at Utah State, Mathews-Pett was an intern with The Digital Folklore Project and conducted a study of dude ranching traditions in Grand Teton National Park as a participant in a field school hosted by Utah State University, the University of Wyoming, and the Library of Congress.
While at OSU, Mathews-Pett has presented her work at multiple conferences on a range of topics in both Folklore and Popular Culture. She is an active member of the Folklore Student Association and the Interdisciplinary Film Graduate Students Group, and in the 2019-2020 academic year she is serving as Student VP for the Western States Folklore Society.
Selected Publications 
"I Want it to go to a Good Home: Life in Relationship with Personal Possessions." Performance Research, vol. 24, no. 6, September 2019.
People Filters: