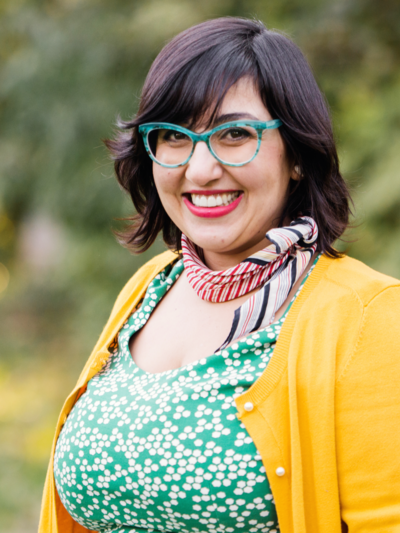 Mira Kafantaris
Senior Lecturer
421 Denney Hall
Columbus campus
Areas of Expertise
Early modern literature and culture
Premodern critical race studies
Comparative literature
Gender and sexuality
Education
PhD, The Ohio State University, 2014
MA, American University of Beirut, 2007
BA, Lebanese University, 2004
Pronouns
She/her/hers
Mira Assaf Kafantaris earned her PhD in English from The Ohio State University, where she is currently a Senior Lecturer. She is completing a book manuscript titled Royal Marriage, Foreign Queens and Constructions of Race in the Early Modern Period, which argues that representations of non-English, non-white queens alongside theories of kinship and intermarriage drive early modern constructions of race. She is the recipient of the highly competitive Presidential Fellowship from The Ohio State University and several grants from the Folger Shakespeare Library and the Shakespeare Association of America.
At Ohio State, she has taught a range of writing and literature courses, including Introduction to Shakespeare, Introduction to British Literature: Medieval to Eighteenth Century, and First- and Second-Year Writing. She is recipient of the First-Year Writing Teaching Award from the Department of English.
Selected Publications
"Sergio, or The Wretched of Lebanon, Iraq, and East Timor." Overland Journal, August 7, 2020,

"Writing a Diversity Statement as a Woman of Color." Medium Equality, 4 October 2019,

"Why Can't Brits Keep Calm and Carry On About the New Royal Baby? Hint: It's About Race." The Rambling, 19 August 2019.
"Parenting in Public, from Passivity to Peace." With Alicia Andrzejewski. Synapsis: A Health Humanities Journal, 9 August 2019.

"Protestant Purity and the Anxieties of Cultural Mixing in William Shakespeare's and John Fletcher's Henry VIII." The Palgrave Handbook of Shakespeare Queens, edited by Kavita Mudan Finn and Valerie Schutte, pp. 331-53. Palgrave Macmillan, 2018.

"Stage History of Volpone." With Richard Dutton. The Cambridge Edition of the Works of Ben Jonson, edited by David M. Bevington, Martin Butler and Ian Donaldson. Cambridge: Cambridge University Press, 2012.
People Filters: