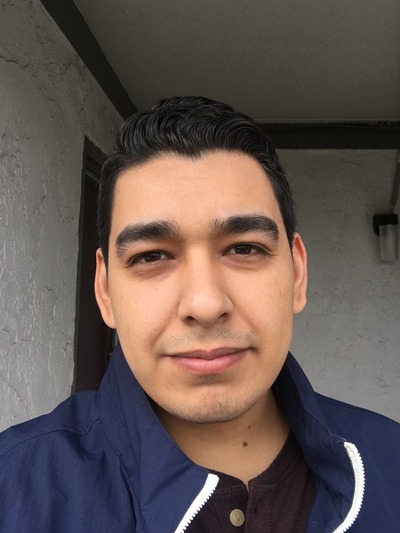 Manuel Jacquez
PhD in English Candidate
He/him/his
515 Denney Hall
164 Annie and John Glenn Ave, Columbus, OH 43210
Areas of Expertise
Early modern English literature
Performance studies
Shakespeare in performance
Education
MA, The Ohio State University, 2015
BA, California State University – Fresno, 2013
Manuel Antonio Jacquez is a PhD candidate in the Department of English. His dissertation considers early modern London professional playwrights' dramaturgy of visual spectacle.
By "dramaturgy," he refers to playwrights' design and management of the theatrical event through their playtext. A playwright's dramaturgy involves the labor in devising the timing, duration, location and appearance of the material elements of performance to convey their drama. In his dissertation, he examines the plays of Christopher Marlowe, William Shakespeare, John Webster and John Ford.
Up to now, scholars have largely assessed moments of visual spectacle devised for the stage from a prioritized historical/cultural perspective or have considered such moments in categorical isolation, which separates spectacle from the playwright's overall orchestration of the visual in their play as a whole. By examining London professional playwrights' dramaturgy of spectacle, his dissertation lends new insight into a montage of visually iconic moments in early modern English drama.
In 2019-2020, Jacquez works as a graduate assistant for the Center for Medieval and Renaissance Studies, where he oversees marketing and promotions. He also works as an assistant coordinator for Pith & Marrow, a community-wide performing arts initiative which is supported by Ohio State Energy Partners, the Glenn College of Public Affairs and the Department of English.   
In May 2017, Jacquez was a resident director for Ohio State's Office of International Affairs' study abroad program, Global May Great Britain. While abroad, he conducted dissertation research at the British Library and the Library and Archives at Shakespeare's Globe.  
In February 2017, Jacquez directed Ohio State English's and the Lord Denney's Players' production of Shakespeare's The Tempest. Prior, in 2015, Jacquez was the assistant director and an actor for their production of Richard II. That spring he also worked as a dramaturg for a youth-targeted adaptation of Henry V  by the Ohio State theatre department.
In 2014, Jacquez participated in the OSU/RSC partnership, where he learned strategies in teaching Shakespeare. Additionally, as part of the Folger Shakespeare Library's MA seminar, Research Methods and Agendas, he examined early modern conduct manuals to study the conception of "the gentleman" in print.
Selected Publications
"Questioning the Ways of Milton: Stratford Festival's Paradise Lost." Early Modern Culture, no. 14, 2019, pp. 296-299.
"Coriolanus by the Stratford Festival" (review), Shakespeare Bulletin, vol. 37, no. 1, Spring 2019, pp. 111-115.
"Faustus presented by Shakespearemachine at the ArtsLab Theatre" (review), Shakespeare Bulletin, vol. 36, no. 3, Fall 2018, pp. 519-522. 
Curriculum Vitae
People Filters: