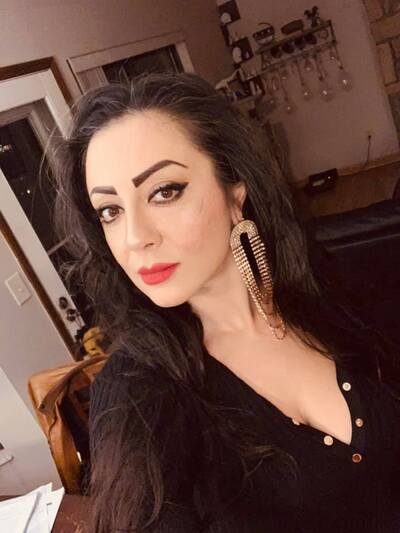 Sona Hill Kazemi
Postdoctoral Researcher
She/her/hers
566 Denney Hall
164 Annie and John Glenn Avenue, Columbus, OH 43210
Areas of Expertise
Disability Studies
Middle Eastern Studies
Mad Studies
Global Studies
Geopolitics of Disablement
Medical Humanities
Social Sciences
Women's Studies
War and Peace Studies
Sociology of Education
Human Rights
Education
PhD, Adult Education and Community Development, University of Toronto, 2018
MA, Critical Disability Studies, York University, 2013
BA (Honors), Social Psychology, York University, 2012
Dr. Sona Hill Kazemi is currently a postdoctoral researcher with the Society of Fellows: Human Rights, Pasts, Presents and Futures, funded by the Global Arts + Humanities Discovery Theme (GAHDT) at The Ohio State University. Her research program is located in contradictions among transnational disability rights frameworks in the context of global and regional imperialism(s), as well as the proxy wars in the Middle East. Her postdoctoral projects concerns traumatized Yazidi refugees in diaspora and their disability consciousness as survivors of genocide and ethnic cleansing, the mental health of Iranian refugees in the United States who are the survivors of state terror and its implications for international security, Iranian women survivors of acid attack and their disability and feminist consciousness and punitive limb amputation in Saudi Arabia and Iran. Sona's first monograph, "Disabling Relations: Injured Bodyminds and Active Witnessing," is under contract and scheduled to come out next year. Sona is the Society for Disability Studies' 2018 recipient of the honorable mention for the prestigious award of Irving K. Zola Award for emerging scholars in Disability Studies. She is currently the associate editor for the Global Ideas' Section at Review of Disability Studies, an International Journal.
Selected Publications
"Silent Global and Oppressive Local: Fetishization of the Disabled War Veterans in Iran through the Ideological Construction of 'Living Martyrs'." Somatechnics Journal, (accepted to a forthcoming issue).
Kazemi, Sona and Sarikaya, Berivan "Politicizing Disability-Production Mechanisms: Applying the Transnational Disability Model to a Case of Incarceration, Torture, and Hunger Strike/Death Fast of a Kurdish Political Prisoner in Turkey." Zanj: The Journal of Critical Global South Studies, vol. 2, no. 1, "Kurdish Culture, Identity, and Geopolitics: Toward Decolonization," 2019. 
"Whose Disability (Studies)? Defetishizing Disablement of the Iranian Survivors of the Iran-Iraq War by (Re)Telling their Resilient Narratives of Survival." The Canadian Journal of Disability Studies, vol. 8, no. 4, 2019.
"Disabling Power of Capitalism, Nationalism, and Imperialism: Looking at War Injury through Dialectical and Historical Materialism, Disability Studies Lens, and Geopolitics." Disability Studies Quarterly Journal vol. 39, no. 3, 2019.
"Toward A Conceptualization of Transnational Disability Theory and Praxis: Engaging the Dialectics of Geopolitics, Third World, and Imperialism." Critical Disability Discourse Journal, vol. 8, 2017.
Curriculum Vitae
People Filters: