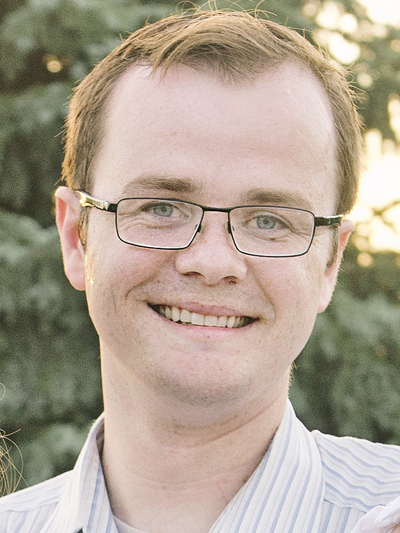 Sam Head
PhD in English Candidate
555 Denney Hall
Columbus campus
Areas of Expertise
Composition
Rhetoric
Digital media
Community-engaged pedagogy
Online composition
Professional and technical writing
Education
MA, Idaho State University, 2015
BS, Brigham Young University – Idaho, 2013
Pronouns
He/him/his
Sam Head wants to live in a world where students' writing can have real impacts and purposes, where teaching comes with chocolate and where his daughters' rhetoric about bedtime doesn't affect him too much.

As a PhD student in Rhetoric, Composition, and Literacy, Head had experience teaching first- and second-year composition both online and in person. He's also worked with gathering stories from Somali-Americans in Columbus for the Digital Archive of Literacy Narratives, for which his team's digital exhibit won the Department of English's Digital Media Prize for Outstanding Graduate Work. Recently he's been developing online syllabi for The Ohio State University's business and technical writing courses.

Head's educational career got started while he was living in Brazil when he realized he loved teaching. He got his BS in Theatre and Speech Education at Brigham Young University - Idaho in 2013, and his MA in English at Idaho State University in 2015.

When he's not lesson planning, studying social media or grading papers, Head is probably playing pretend with his two daughters (their dress-up collection is quite extensive now), singing loudly at church (mostly tenor) and spending quality time with his wife (often in DIY house projects, cooking or reading young adult literature together).

His research includes how to teach students about audience using social media and how to figure out ways in which students can use their writing skills in engaging and authentic contexts.
Selected Publications
People Filters: