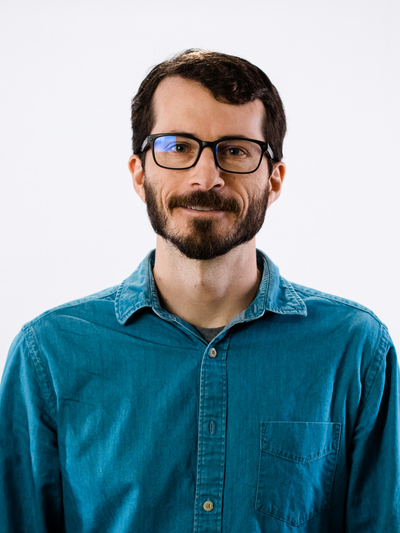 Andrew Bishop
PhD in English Candidate
513 Denney Hall
Columbus campus
Areas of Expertise
American Modernism
Naturalism
Environmental humanities
Education
MA, English, The University of Tennessee – Knoxville
BA, English, The University of Richmond
Pronouns
He/him/his
Andrew Bishop is a PhD student who studies nineteenth- and twentieth-century American literature. He researches how postbellum and early twentieth-century developments in science and technology reshaped ecosystems as well as popular American conceptions of nature. Prior to pursuing his PhD, Andrew coordinated the Composition II program at Hudson County Community College in Jersey City, NJ.
Selected Publications
"Health or Wealth? Environmentalism and Consumerism in Aurther Miller's Death of a Salesman." The Midwest Quarterly, vol. 60, no. 4, summer 2019, pp. 402-418. 
"Wasted Bulls and Fungus-Ridden Fish: Waste, Travel, and Entitlement in Ernest Hemingway's The Sun Also Rises." The Hemingway Review, vol. 38, no. 2, spring 2019, pp. 27-41. 
"Literary Cures for Common-Sense Thinking in the Composition Classroom." Community College Humanities Review. vol. 2, no. 2, spring 2018, pp. 64-71.
"Chatting about 'Nature' with Henry Thoreau and William Cronon." The Concord Saunterer: A Journal of Thoreau Studies, vol. 25, 2017, pp. 146-148.
People Filters: