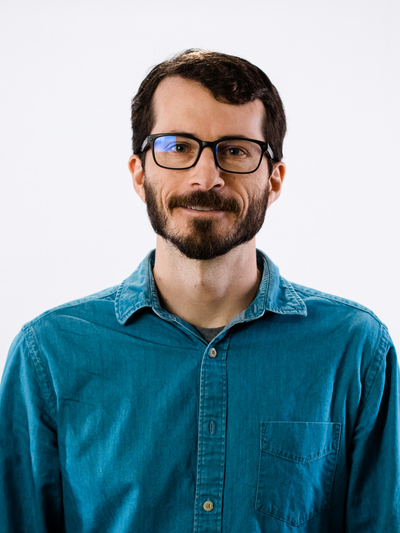 Andrew Bishop
PhD in English Student
He/him/his
513 Denney Hall
164 Annie & John Glenn Avenue, Columbus, OH 43210
Areas of Expertise
American Modernism
Ecocriticism
Nineteenth-Century American Literature
Education
MA, English, The University of Tennessee – Knoxville
BA, English, The University of Richmond
Andrew Bishop is a PhD Candidate who studies nineteenth- and twentieth-century American literature. He is working on a dissertation, provisionally titled Coping with Complicity: Anthropogenic Violence and Extinction in Industrial-Era American Travel Literature, that explores how nineteenth- and early-twentieth-century American authors used their travel writings to manage and express socio-environmental concerns about issues like deforestation, extinction, and genocide. He is particularly interested in how many American travel writers who were deeply concerned about the socio-environmental effects of tourism and consumerism more generally nevertheless exploited and helped to expand the market for certain kinds of touristic experience. Although Andrew's specialization is in the field of American literary studies, 1835–1945, his research draws from and seeks to contribute to a variety of different fields, including popular culture studies, tourism studies, and environmental studies. Andrew is as passionate about teaching as he is about interdisciplinary research. Prior to moving to Columbus to pursue his PhD, Andrew spent several years coordinating the Composition II program at Hudson County Community College in Jersey City, New Jersey, where he also taught a range of different writing and introductory literature courses.
Selected Publications
"Darl's Bucket, Cash's Casket, and a Rogue River-Log: The Nature of Wood in As I Lay Dying." Modern Fiction Studies (accepted to a forthcoming issue).
"Making Sympathy 'Vicious' on The Island of Doctor Moreau." Nineteenth-Century Contexts, vol. 43, no. 2, 2021. DOI: 10.1080/08905495.2021.1898229
"Health or Wealth? Environmentalism and Consumerism in Arthur Miller's Death of a Salesman." The Midwest Quarterly, vol. 60, no. 4, 2019, pp. 402-418. (Winner of the Twenty-Sixth Annual Victor J. Emmett, Jr., Memorial Award).
"Wasted Bulls and Fungus-Ridden Fish: Waste, Travel, and Entitlement in Hemingway's The Sun Also Rises." The Hemingway Review, vol. 38, no. 2, 2019, pp. 27-41. 
People Filters: