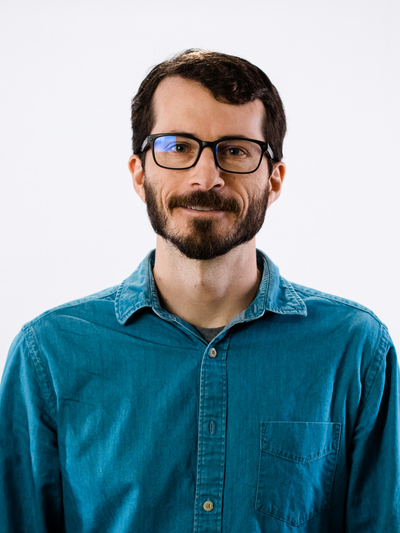 Andrew Bishop
PhD in English Student
He/him/his
513 Denney Hall
164 Annie & John Glenn Avenue, Columbus, OH 43210
Areas of Expertise
American Modernism
Environmental Humanities
Nineteenth-Century American Literature
Education
MA, English, The University of Tennessee – Knoxville
BA, English, The University of Richmond
Andrew Bishop is a PhD candidate who studies nineteenth- and twentieth-century American literature. His scholarship explores issues related to labor, leisure and nature, often from a Marxist and ecocritical perspective. He is working on a dissertation, provisionally titled "The Problems of Leisure in the Industrial-Era US," that explores three different ways in which nineteenth- and early twentieth-century American authors responded to the commercialization of leisure: (1) efforts to control leisure by legitimizing and intervening in it; (2) efforts to better understand the contradictory ontological nature of certain commercialized leisure practices; and (3) efforts to distinguish one's own leisure practices from the purportedly more commercialized and degraded leisure practices of others. The project deals with authors like Edward Everett Hale, Herman Melville, Henry Thoreau, Willa Cather, and Ernest Hemingway.
In 2017, Andrew received a stipend to participate in "Transcendentalism and Reform in the Age of Emerson, Thoreau, and Fuller," a two-week Summer Institute hosted by The National Endowment for the Humanities. 
Prior to pursuing his PhD, Andrew taught English courses at Hudson County Community College, where he also helped to coordinate the Composition program.
Selected Publications
"Darl's Bucket, Cash's Casket, and a Rogue River-Log: The Nature of Wood in As I Lay Dying." Forthcoming in Modern Fiction Studies.
"Making Sympathy 'Vicious' on The Island of Doctor Moreau." Nineteenth-Century Contexts, vol. 43, no. 2, 2021. DOI: 10.1080/08905495.2021.1898229.
"Health or Wealth? Environmentalism and Consumerism in Arthur Miller's Death of a Salesman." The Midwest Quarterly, vol. 60, no. 4, 2019, pp. 402-418. (Winner of the Twenty-Sixth Annual Victor J. Emmett, Jr., Memorial Award).
"Wasted Bulls and Fungus-Ridden Fish: Waste, Travel, and Entitlement in Hemingway's The Sun Also Rises." The Hemingway Review, vol. 38, no. 2, 2019, pp. 27-41. 

"Literary Cures for Common-Sense Thinking in the Composition Classroom." Community College Humanities Review, vol. 2, no. 2, 2018, pp. 64–71.

"Chatting about 'Nature' with Henry Thoreau and William Cronon." The Concord Saunterer: A Journal of Thoreau Studies, vol. 25, 2017, pp. 146–148.
People Filters: