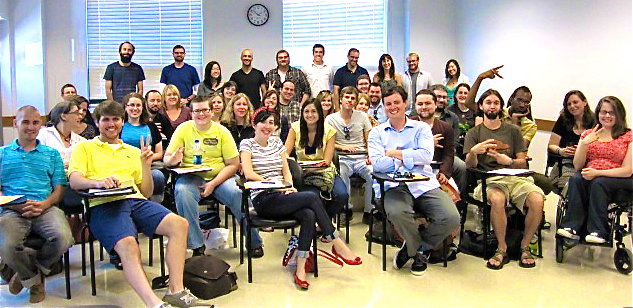 The Master of Fine Arts Program in Creative Writing at The Ohio State University is designed to help graduate students develop to the fullest their talents and abilities as writers of poetry, fiction, and creative nonfiction. Creative writing classes are conducted as workshops or tutorials, and there are numerous opportunities for related study both within and beyond the Department of English. All students are fully funded for three years in a program that is well known for its sense of community and a faculty that is as committed to teaching as to their own writing.
The 2018-2019 stipend for MFAs with teaching appointments (one course each semester) is $17,100 for the nine-month academic year (along with the stipend comes a fee authorization, which means you do not have to pay tuition, the current value of which is $12,424 for Ohio residents and $33,896 for non-residents). Fellows are granted a $25,800 stipend for the twelve-month academic year. All MFA students also receive access to student health insurance. (For more information, see the Frequently Asked Questions page for current students in the program.)
Below are just a few of the works of OSU creative writing alumni, including periodicals where they have published and television shows on which they have worked.