The Non/Fiction Collection Prize
from The Ohio State University
MFA Program in Creative Writing
& The Ohio State University Press
for a collection of short stories or essays
or a combination of the two
The MFA Program in Creative Writing at The Ohio State University is proud to announce its annual award for a booklength collection of short prose, The Non/Fiction Collection Prize. The prize carries a cash award of $1500 and publication by The Ohio State University Press under its standard contract.
The judge for the 2018 Non/Fiction Collection Prize is Michelle Herman. For submission acceptance dates and deadlines, guidelines, and details, please visit The Journal's Non/Fiction Collection Prize page.
The award is open to writers of fiction and creative nonfiction, whether or not they have previously published a book.
The award is open to writers in English, whether or not they are citizens of the United States. Translations are not eligible.
The Ohio State University employees, former employees, current OSU MFA students, and those who have been OSU MFA students within the last ten years are not eligible for the award.
Eligible submissions include an unpublished manuscript of short stories or essays; two or more novellas or novella-length essays; a combination of one or more novellas/novella-length essays and short stories/essays; a combination of stories and essays. Novellas or novella-length nonfiction must be part of a larger collection. Manuscripts may be no fewer than 150 and no more than 350 typed double-spaced pages, 12-point font. Prior publication of your manuscript as a whole in any format (including electronic or self-published) makes it ineligible. Individual stories or essays that have been previously published may be included in the manuscript. Each submission must include a list of acknowledgments of previously published work (title and magazine/journal/anthology) included in the manuscript.
All submissions must be accompanied by a $25 entry fee.
All manuscripts will be judged anonymously. The author's name must not appear anywhere on the manuscript. All identifying information will be submitted through the online submission manager only.
Manuscripts may also be under consideration by other publishers, but if a manuscript is accepted for publication elsewhere, the submission should be promptly withdrawn from consideration.
Authors may submit more than one manuscript to the competition as long as one manuscript or a portion thereof does not duplicate material submitted in another manuscript and a separate entry fee is paid.
Manuscripts must be received via our online submission manager: https://thejournal.submittable.com/submit
No hard-copy manuscript submissions will be considered.
Questions about these guidelines? Please e-mail us at slashproseprize@osu.edu.
---
The winner of the 2016 Non/Fiction Collection Prize:
Kathryn Nuernberger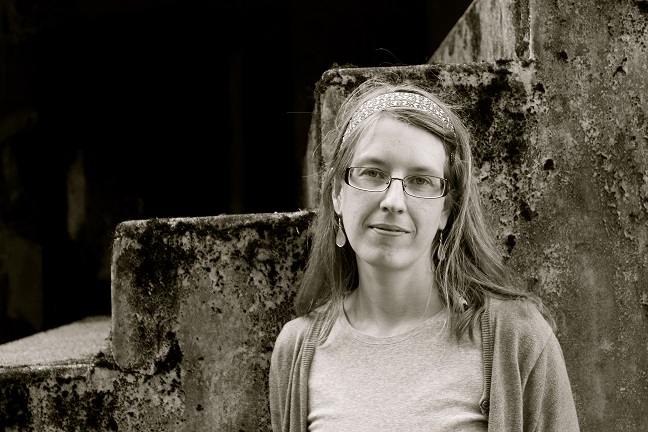 Kathryn Nuernberger is the author of two poetry collections,The End of Pink won the James Laughlin prize from the Academy of American Poets and will be released from BOA Editions this fall. Rag & Bone won the Antivenom Prize from Elixir Press. Essays from Brief Interviews with the Romantic Past have appeared in Ninth Letter, Diagram, Mid-American Review, Redivider, and elsewhere. She is an Associate Professor of Creative Writing at University of Central Missouri where she also serves as the director of Pleiades Press.
---
The winner of the 2015 Non/Fiction Collection Prize:
Julie Hensley for Landfall: A Ring of Stories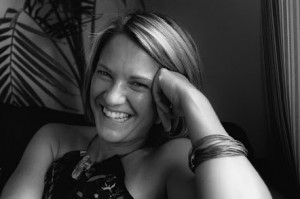 Julie Hensley's stories and poems have appeared in many journals, including Hayden's Ferry Review, Indiana Review, Phoebe, Quarterly West, Redivider, and Ruminate. Her work is regularly anthologized and has been nominated for a Pushcart Prize. Her first manuscript was selected as the winner of the 2007 Everett Southwest Literature Award. The recipient of the Berry College Award for Emerging Voices in Southern Fiction, Hensley holds an MFA from Arizona State University. Before joining the faculty at Eastern Kentucky, she directed the creative writing program at Cameron University and served as the visiting writer at Prescott College.
The book will be published by the Ohio State University Press in 2016.
Finalists were:
Spells for Victory and Courage by Dana Fitz Gale
Wild Horse by Eric Neuenfeldt
Semifinalists were:
The Art of Being Born by Marcia Aldrich
Jury of Matrons by Jacob Appel
Make Me Over by Amina Gautier
The Object of Desire by Elizabeth Oness
Remember to Forget Me by Kerry Bakken
Some of the Words for Snow by Lisa Chavez
Somewhere Out in America by Ann Ryles
---
The Ohio State University Short Fiction Prize
The OSU Prize in Short Fiction was offered prior to 2014. This prize is no longer available.
The Ohio State University Short Fiction Prize was an annual award given to a manuscript collection of short fiction. Graduate students helped with screening of the manuscripts, and a judge made the final selection. The winning author received publication under a standard book contract that included a cash prize of $1,500.00 as an advance against royalties.
Previous winners were:
Hibernate by Elizabeth Eslami, 2013
The Deer in the Mirror by Cary Holladay, 2012
How by Geoff Wyss, 2011
Little America by Diane Simmons, 2010
The Book of Right and Wrong by Matt Debenham, 2009
The Departure Lounge by Paul Eggers, 2008
True Kin by Ric Jahna, 2007
Owner's Manual (prize declined) by Morgan McDermott, 2006
Mexico Is Missing: And Other Stories by J. David Stevens, 2005
Ordination by Scott Kaukonen, 2004
Little Men: Novellas and Stories by Gerald Shapiro, 2003
The Bones of Garbo by Trudy Lewis, 2002
The White Tattoo by William J. Cobb, 2001
Come Back Irish by Wendy Rawlings, 2000
Throwing Knives by Molly Best Tinsley, 1999
Dating Miss Universe by Steven Polansky, 1998
Radiance: Ten Stories by John Clayton, 1997
---
The 2013 OSU Short Fiction Prize
Elizabeth Eslami
Hibernate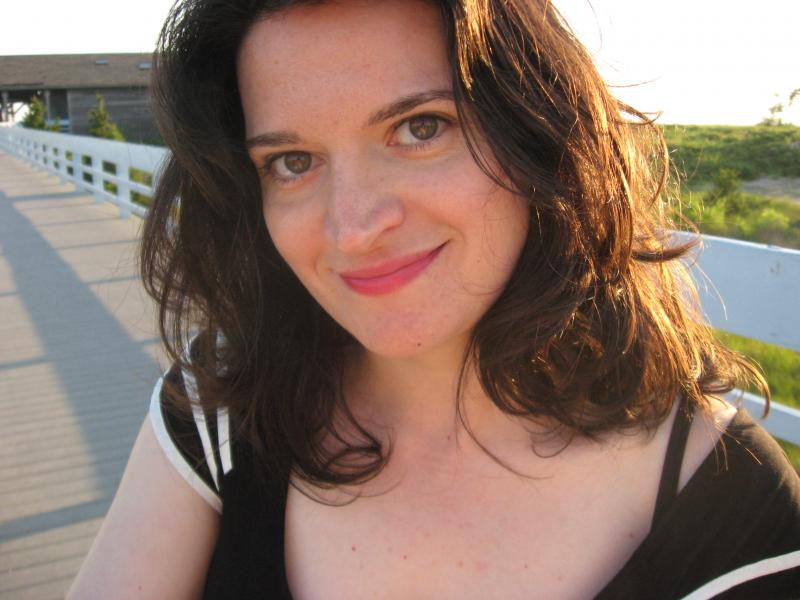 The Ohio State University Press and The Ohio State University Creative Writing Program are delighted to announce that Elizabeth Eslami has been selected as this year's winner of The OSU Press/The Ohio State University Prize in Short Fiction for her collection, Hibernate. The OSU Press published Hibernate in the summer of 2013.

Elizabeth Eslami is a graduate of Sarah Lawrence College and the Warren Wilson MFA Program for Writers. She is the author of the novel Bone Worship (Pegasus, 2010). Her essays, short stories, and travel writing have appeared most recently in The Rumpus, The Literary Review, Michigan Quarterly Review and The Sun, and her work is featured in the anthologies Tremors: New Fiction By Iranian American Writers and Writing Off Script: Writers on the Influence of Cinema. She currently teaches in the MFA Program at Manhattanville College.
Hibernate is the sixteenth volume of exceptional prose to be selected for publication by a readers' committee of OSU writers on behalf of The Ohio State University Press and the Ohio State University Creative Writing Program. In addition to publication, the award carries with it a cash prize of $ 1,500.

Over 260 manuscripts were submitted for this year's competition, and we would like to thank everyone who participated. The quality of the submissions was extremely high, and the screeners worked hard and with considerable pleasure.